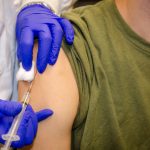 (NaturalHealth365) After announcing that the effectiveness of its controversial and highly profitable COVID shot declines six months after injection, pharmaceutical company Pfizer now states it will be seeking Emergency Use Authorization (EUA) from the U.S. Food and Drug Administration (FDA) for a third "booster" shot in August.
Will this booster shot – which may as well be considered a euphemism for "the first doses didn't work" – also be heavily pushed or, in some cases, mandated … even when we continue to hear frightening reports of heart inflammation among otherwise healthy young adults?
New peer-reviewed study reveals DOZENS of U.S. military members experienced heart inflammation following mRNA jabs
In June, JAMA Cardiology published a paper investigating a string of concerning cases of myocarditis – a potentially deadly form of heart inflammation – among U.S. military members who had received the mRNA jabs.
The findings from the report are as follows:
Between January and April 2021, study investigators observed 23 male service members – all but one of whom were "previously healthy" – who presented to medical personnel with complaints of chest pain within 4 days of being jabbed with the experimental mRNA drug
Most (20) of these men experienced chest pain and related symptoms following the second dose of their shots
All males had significantly elevated levels of troponin – a type of protein that indicates heart damage
For context, the U.S. military administered a total of 2.8 million doses of mRNA injections during the same study observation period.  However, the study's authors acknowledge that these cases were gleaned from only a "brief period of observation" and that the "true incidence of this adverse event is unknown at this time."
"Passive surveillance, even when stimulated by global attention on [COVID shot] safety, may not identify all cases," the authors explain.
Another major limitation of this study is that this report is "unable to describe longer-term outcomes among these patients."  In other words: how many other U.S. military members and American civilians have suffered heart inflammation at the hands of the experimental mRNA drugs?  And how long might these people have to suffer the unintended consequences of their decision (coerced or otherwise) to take this drug?
True rates of "rare" adverse events from COVID jabs are not known, may not show up until millions of people subjected to these experimental drugs
In case you're wondering, Pfizer's pre-EUA clinical trials did not identify myocarditis, which the authors of this study argue is "understandable" given that "fewer than 20,000 participants received an [injection]."
It's long been accepted that rare and potentially serious adverse events might only be later recognized once experimental drugs are doled out to the public.  "When millions of people receive an [injection]," the U.S. Centers for Disease Control and Prevention (CDC) says on its website, "the less common side effects that were not identified earlier may show up."
Meanwhile, the CDC, Pfizer, and political leaders continue to claim that these injections are "safe and effective" for virtually everyone over the age of 12.
So, if these drugs truly are to be considered safe until proven otherwise … what happens when an increasing amount of evidence suggests otherwise?
Source:  www.naturalhealth365.com/soldiers-suffer-heart-inflammation-after-mrna-jabs-3897.html