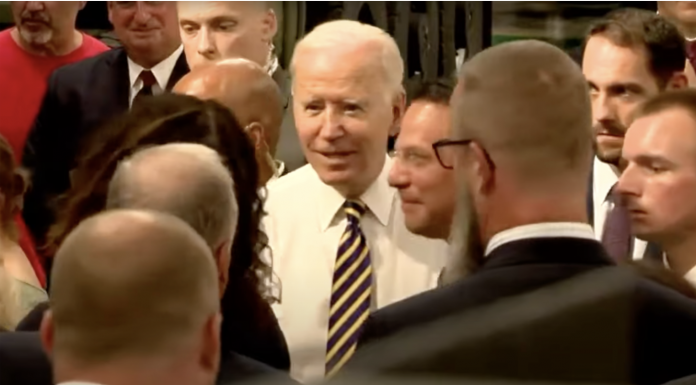 While his Administration Pushes for Mask Mandates, Biden Mingles with Hundreds of Maskless People
PATRIOTIC VIRAL NEWS – The GOP War Room shares that while his administration pushes for mask mandates, President Joe Biden mingled with dozens of maskless people during his speech on American manufacturing in Macungie, Pennsylvania, on July 28, 2021.
Interesting how those COVID-19 mask rules work, right?
If you're in the House of Representatives, starting Tuesday night you better wear a mask or you're going to catch the virus.
But if you're shaking hands with dozens of people in Pennsylvania like Biden, it seems like you must be okay.
House Minority Leader Kevin McCarthy pointed out the same hypocrisy this week as he noted the House requires masks, but the Senate does not … READ MORE…
Source:  headlinehealth.com/bidens-mask-rules-are-for-you-not-for-him/?utm_medium=email