A COVID-19 testing company faked test results and didn't have licenses to operate testing sites, according to a new lawsuit.
The Center for COVID Control claimed to provide free COVID-19 tests throughout Washington state and promised to provide results within 48 hours. But in reality, the company gathered patient insurance information and provided "invalid COVID-19 test results or no results at all," according to the 14-page suit, filed in King County Superior Court by state Attorney General Robert Ferguson.
Former employees told prosecutors that the company, which lacked licenses to operate in much of the state, wasn't able to process all of the tests it received; the owners are accused of refusing to hire more workers.
Instead, the company allegedly stored tests in garbage bags for more than a week rather than refrigerating them, and backdated collection dates so the samples could still be processed.
"As trash bags of tests piled up and my team was instructed to lie to patients on a daily basis, I had had enough," one former worker, who was based in Illinois, told prosecutors. "I first requested a demotion from my shift lead position, and, shortly after that, I quit."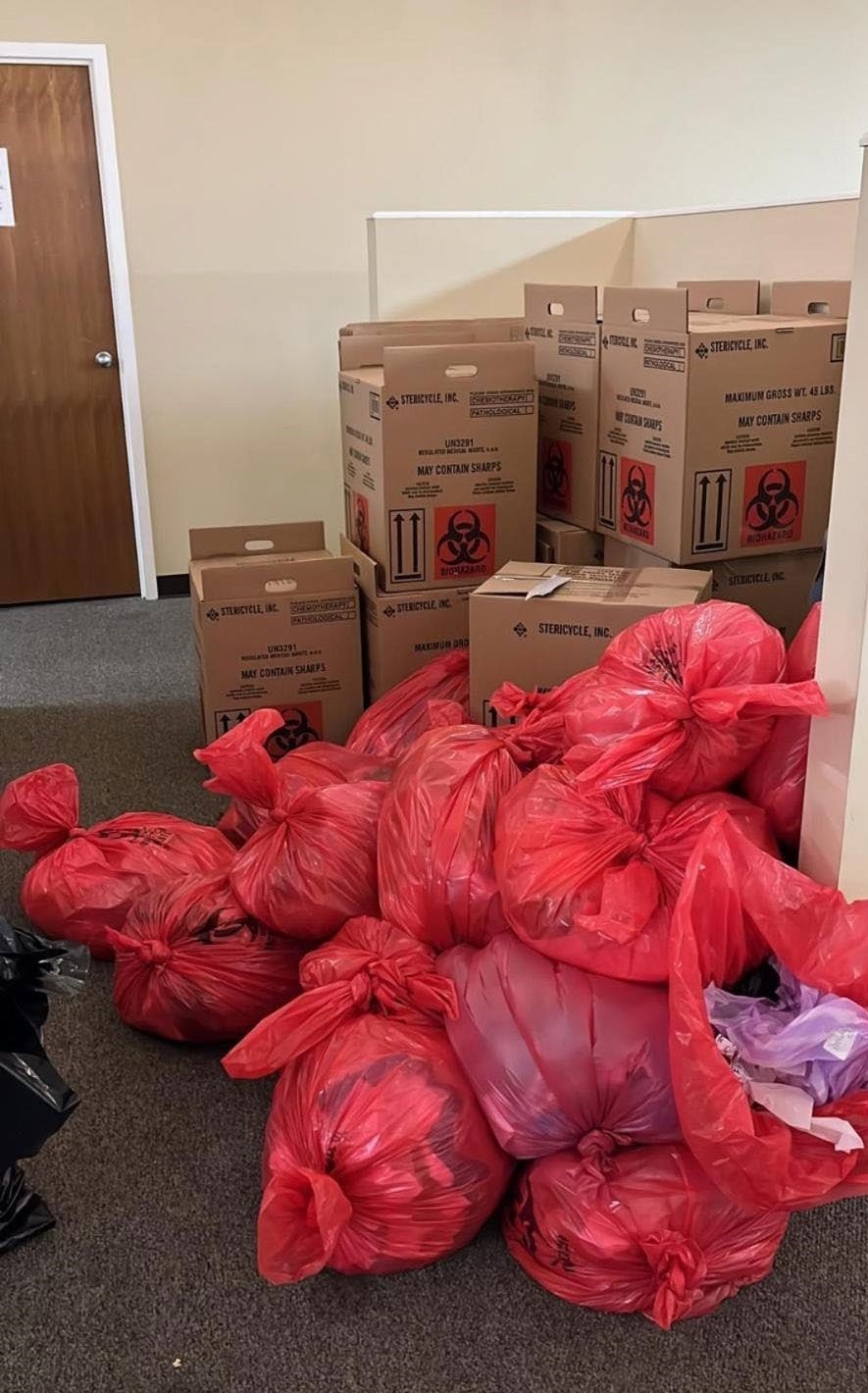 "Center for COVID Control contributed to the spread of COVID-19 when it provided false negative results," Ferguson said in a statement. "These sham testing centers threatened the health and safety of our communities. They must be held accountable."
The company didn't respond by press time to requests by The Epoch Times for comment.
In January, the company's founder and CEO, Aleya Siyaj, announced that operations would be suspended between Jan. 14 and Jan. 22 due to "unusually high patient demand" that had caused staffing shortfalls.
In an update on Jan. 20, the company said it was extending its pause.
"As previously announced, CCC is using this operational pause to train additional staff on sample collection and handling, customer service and communications best practices, as well as compliance with regulatory guidelines. CCC will provide an update on reopening plans when appropriate," the company said in a statement.
The Washington state lawsuit asks the court to order the firm to pay civil penalties and also block it from administering or processing COVID-19 tests in Washington.
The Center for COVID Control has about 300 test sites across the nation and 13 in the state.
The company's Illinois headquarters was raided by federal agents in January and the U.S. Centers for Medicare and Medicaid Services (CMS) is investigating complaints of alleged misconduct by the company's labs, Dr. Lee Fleisher, chief medical officer of the CMS Center for Clinical Standards and Quality, told The Epoch Times in an email.
"We know that people want to feel confident that the testing sites they visit are reputable and the results they receive are accurate. CMS is actively investigating numerous complaints about multiple laboratories and testing sites. CMS continues its investigations and will take compliance and enforcement actions as appropriate," he wrote.
Also in January, Minnesota Attorney General Keith Ellison sued the firm for alleged false advertising.
That complaint, filed in a Minnesota district court, stated that numerous state residents "have not received any test results from Defendants after submitting samples, let alone within the timeframes promised by Defendants."
Source:  www.theepochtimes.com/center-for-covid-control-faked-covid-19-test-results-lawsuit_4249545.html?utm_source=News&utm_campaign=breaking-2022-02-01-3&utm_medium=email&est=jtPy6TJBSDgyxRnpw5auSioVjSIkBdTbgvE%2B4uqCgLColAUsnlaO5HJCToDORQ%3D%3D