In Aligarh, be it Hindus or Muslims, the young or old, most don't want to get vaccinated against Covid. They claim 99% people die because of it.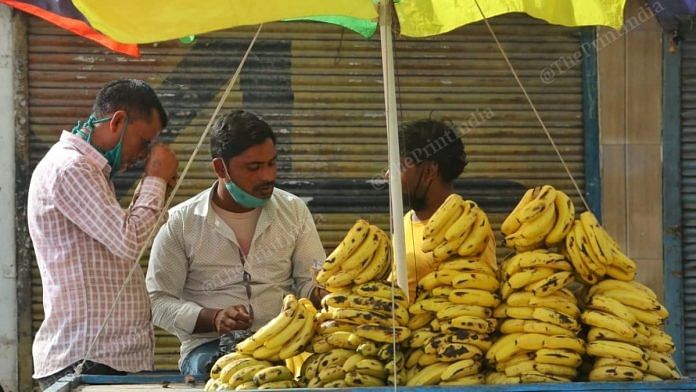 Aligarh: A combination of ill-conceived notions, misconceptions, a lack of trust in the Modi government and other insecurities is fuelling vaccine hesitancy in Aligarh, with people of both communities — Muslims and Hindus — saying they don't want to take the Covid-19 vaccine shots.
This even as safety trials of Bharat Biotech's Covaxin, which began in November, are still underway at the Jawaharlal Nehru Medical College (JNMC), which is part of the Aligarh Muslim University (AMU) campus in the city.
Even the death of 18 AMU professors, 16 of whom hadn't even taken the first dose, has done little to provide a reality check in the region.
ThePrint travelled across Aligarh city Sunday and spoke to people of both communities and all age groups to understand why they don't want to get vaccinated.
While some think that the vaccine causes death, most others here still think that the pandemic is nothing but a "rumour".
'Covid is afwa, only 1% live after injection'
For a number of people in Aligarh, the Covid pandemic itself is a hoax.
Among them is 42-year-old Avdesh Kumar, who works at the Muktidham crematorium. He believes that Covid is an "afwa (rumour)" spread by media and politicians for "TRP and votes".
"Covid ek afwa hai. Upar walla ke bharose he hum aaj tak, kuch nahin hua. Kuch hoga toh dekha jayega, sui toh bilkul nahi lagwayenge. (Covid is a rumour. Nothing has happened to us until today. If something happens, we will see but will not take the vaccine)," the 42-year-old said.
Kumar has cremated around 100 Covid bodies during the course of the pandemic. When asked why he still thinks it's a rumour, he said, "People are dying because they go to hospitals. Don't know what doctors do to them that they end up dying. Who knows this might be a strategy to force everyone to take this injection."
No one in his family, including his wife and three children, all adults, have taken the vaccine.
His colleague at the crematorium, 24-year Devendra Kumar, shares similar views.
"I have warned my wife and other relatives as well, no one should take this vaccine," Devendra said.
"They show on TV that after the injection, one is made to sit in the observation room for 30 minutes to see if something goes wrong," the 24-year-old added. "This shows that the doctors and the Modi government aren't sure of the side effects. We know that 99 per cent of those who take the shot, fall ill and die. Only 1 per cent live, how do I take this chance?"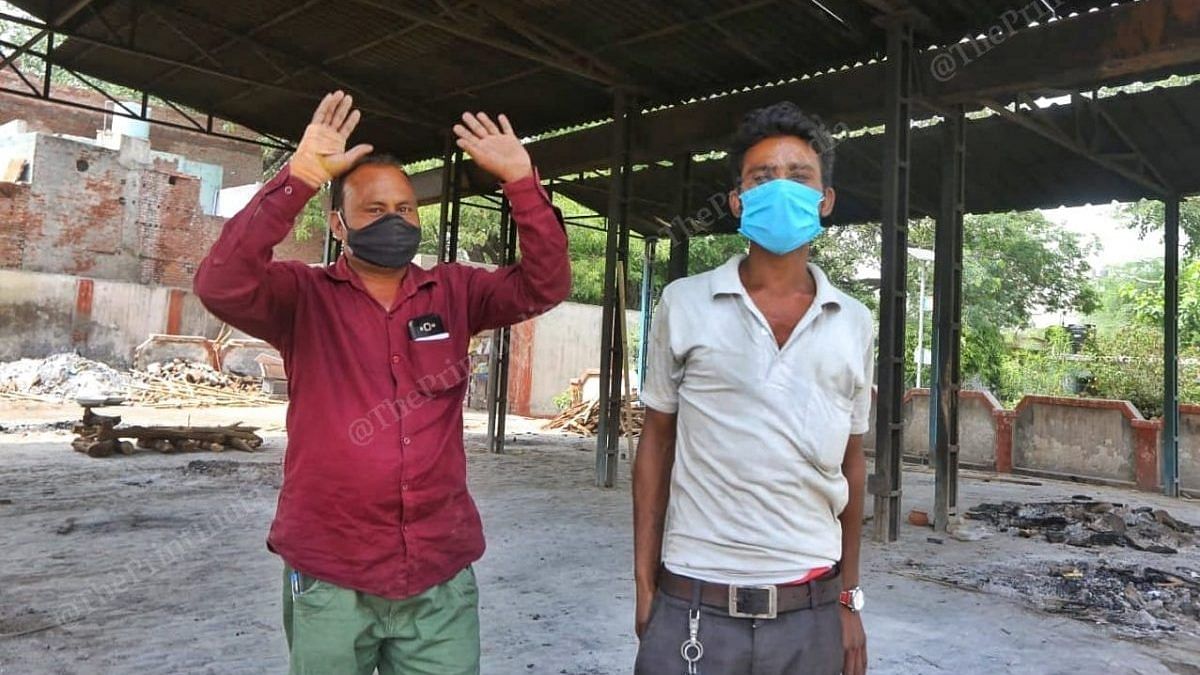 Rahul Somkar, a 30-year-old fruit seller, also  believes that the vaccine can lead to death. "My family has warned me against it," he said. "Kasam khayi hai hum sab ne ki sarkar agar zabarzasti bhi karegi, hum tab bhi nahi lagayenge (We have sworn not to take the vaccine even if the government forces us)."
It's a view also held by Rajkumar, a ragpicker and part time e-rickshaw puller, who is the sole breadwinner of his family.
"I have to earn money for my sisters, and younger brother. My mother is handicapped," he said. "Who will give me guarantee that I won't die after the vaccine? I have heard stories where so many have died after the shot; the government isn't telling the truth."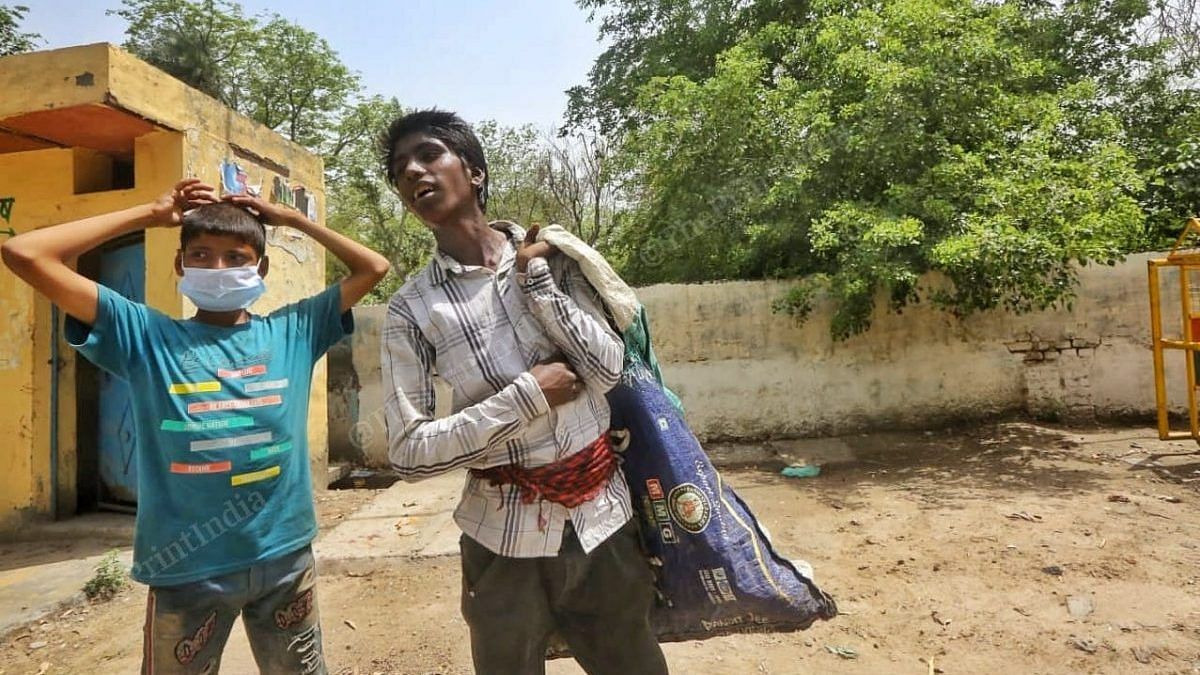 'Never taken an injection in life, won't take it now'
Sunder Lal, 62, a rickshaw puller, said he will not get vaccinated until his last breath. "Zindagi mein sui nahi lagaya, ab kyu lagau? (I have never taken any injections in my life, why will I take them now?)," he said.
Lal isn't the only one to share this view. At least 10 others in the 60-75 age group that ThePrint spoke to echoed similar sentiments.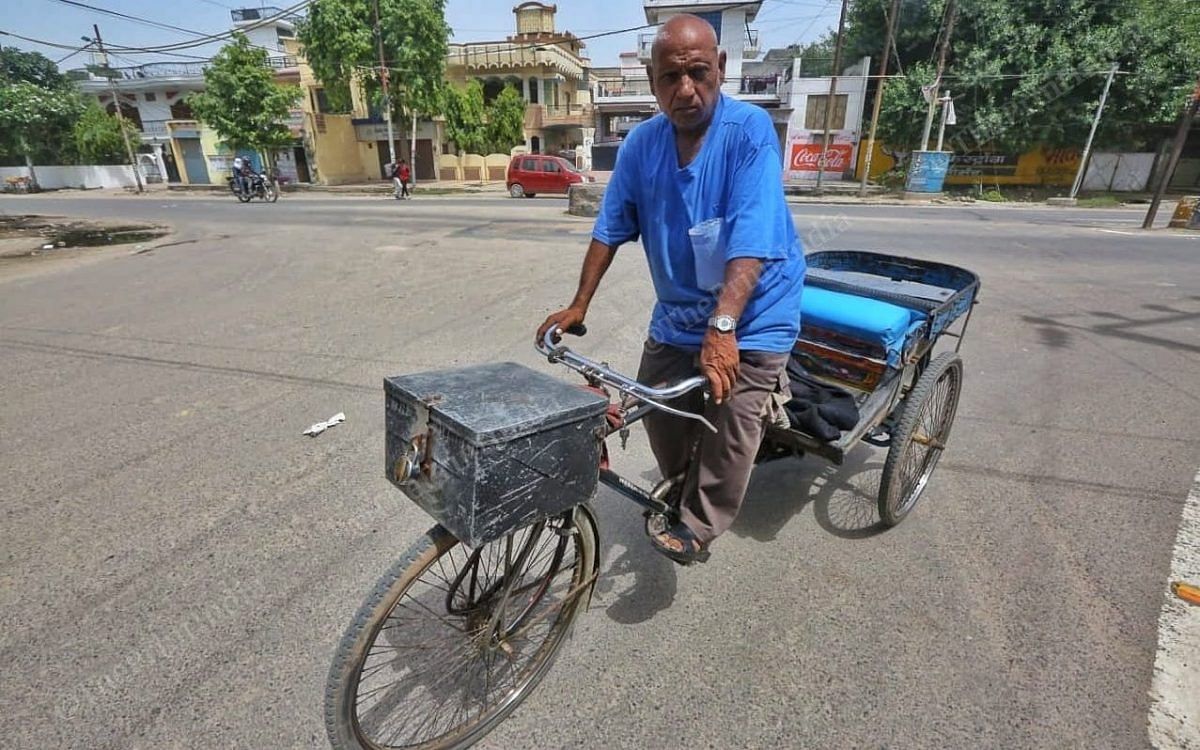 "Kuch din bacha hai bas zindagi ke, kaunsa vaccine se jeevan badh jayega (Only a few days of my life are left. It's not like the vaccine will increase my lifespan)," 72-year-old Abdul Shakoor  said.
Some others believe that vaccination is a ploy by Prime Minister Narendra Modi to project himself as "God" who can cure everyone with a "sui".
"Modi is trying to play God. Will we become completely immune to this Covid if we take the jab? No. Will we become immortals? No," said Mohammed Farooq. "He is a magician who is trying to make us believe in illusions."
Salma, 38, who runs a paan shop said, "Namaaz padhte hai roz, kafi hai (I offer namaz regularly, that is enough)."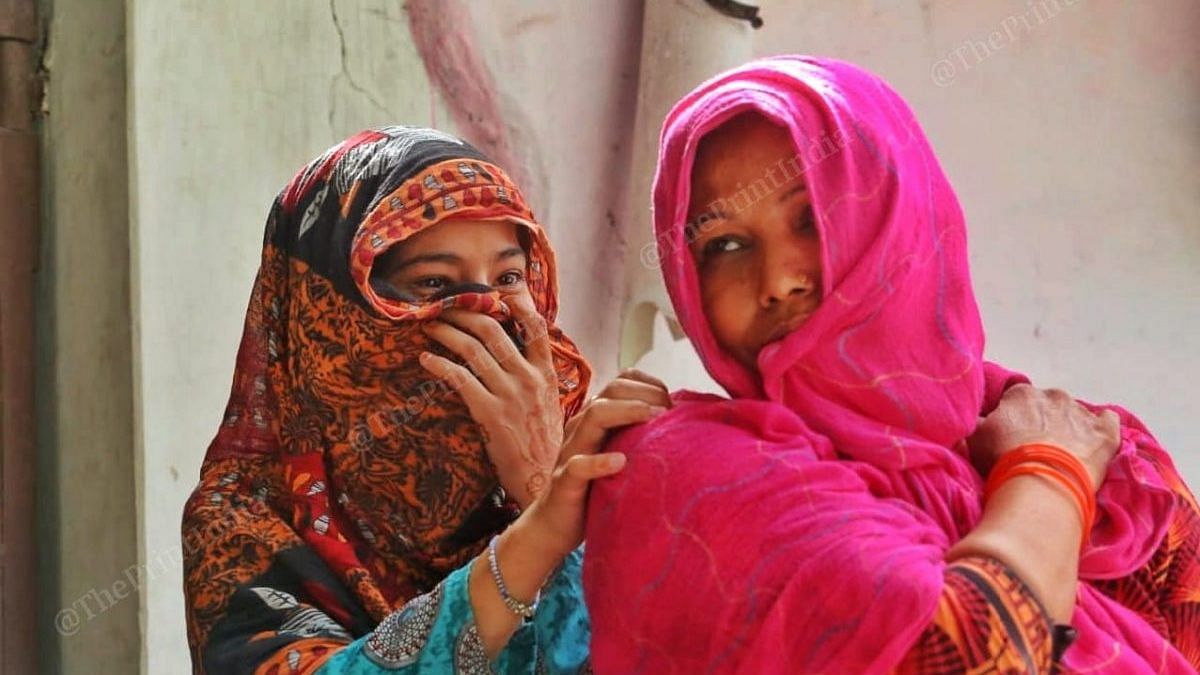 "If this Covid and vaccine are for real, let me ask one thing, why did West Bengal, UP have elections? Why was Kumbh Mela held?" asked 35-year-old Nur Jahan. "This is all a big joke and fools are falling for it and taking the vaccine and they all end up in graves."
Mohammed Saleem, 40, and a few others of the Muslim community stated another reason for not getting vaccinated — fear of "sterility".
Meanwhile, people across the city, which is under lockdown, continue to flock across streets and lanes without social distancing measures and masks. According to government data, Aligarh has 1,440 active Covid-19 cases and 92 people have died so far in the city.
Source:  theprint.in/india/covid-a-hoax-vaccine-will-kill-us-say-aligarh-residents-whove-sworn-against-taking-shot/664486/