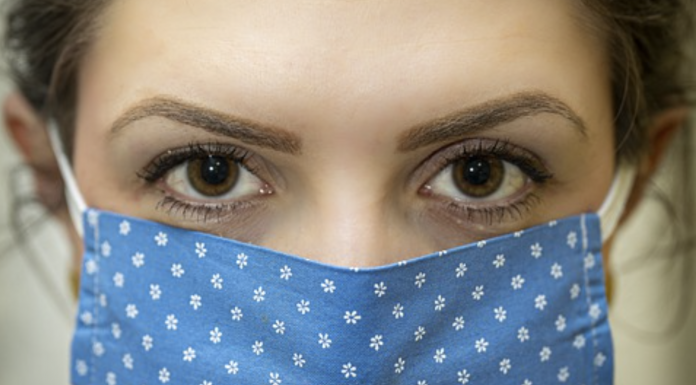 "… negative behavior, including put downs or shaming of any kind around a person's choice to wear or not wear a mask, will not be tolerated …" – Sanborn Regional High School, Kingston, NH
Manchester NH Union Leader – "COVID's over, dude!"
That was one of the comments aimed at a masked student in the hallway when the new school year began at a New Hampshire high school where masks are now optional.
Giving students the choice of whether to wear a mask to protect against COVID-19 this school year has raised concerns among some parents and school leaders that it will lead to teasing in the classroom.
The father of a student who attends St. Thomas Aquinas High School in Dover already has heard about some of the remarks being made to his masked teenager at the school, which isn't requiring masks this year.
The father, who asked not to be identified for fear his child could be targeted, said:
"My kid has had to weather some comments. With one kid in the hall it was, 'COVID's over, dude!'
"Other comments were from close classmates saying things like, 'You're vaccinated, why are you wearing a mask?' or 'Your parents won't know if you take it off.
"It wears on my kid. We've talked about that social pressure at least three or four times in the few weeks that school has been in session."
Before the new school year began with optional masking, administrators at Sanborn Regional High School in Kingston sent a note to students making their expectations clear.
"As with most current topics, there are varying opinions and feelings on mask-wearing. Regardless of personal feelings and choices, we want to be clear that negative behavior, including put downs or shaming of any kind … "
Source:  headlinehealth.com/covids-over-dude-masked-students-are-getting-an-earful/?utm_medium=email