Drug regulators delaying a decision on whether or not to authorize Moderna's COVID-19 vaccine for children won't affect the rollout of jabs for children as young as 5, Biden administration officials said Monday.
The Biden administration has secured enough of Pfizer's vaccine to vaccinate every child between 5 and 11, Jeffrey Zients, the White House's COVID-19 response coordinator, told reporters in a briefing.
"We're in great shape on supply and the whole plan is based on Pfizer vaccines. We have more than enough vaccine for every child 5 to 11," he said.
There are approximately 28 million children in that age group in America.
Moderna hoped to get authorization soon for its jab for children but the Food and Drug Administration (FDA) has opted to push back its regulation decision on the shot. Regulators are investigating a link to post-vaccination heart inflammation, which has appeared at higher-than-expected rates among children who have gotten mRNA COVID-19 vaccines.
Moderna's vaccine is currently authorized for individuals 18 and older. Pfizer's vaccine is authorized for children 12 to 15 and approved for people 16 and older.
Both vaccines are based on messenger RNA technology, but Moderna was proposing to give children doses of 100-micrograms—over three times as much as the regular Pfizer dose, and 10 times as much as the Pfizer dose for children between 5 and 11.
The FDA authorized Pfizer's shot for that age group late last week after its advisory panel concluded—save one abstention—that the shot's benefits outweighed its risks. The Centers for Disease Control and Prevention (CDC) is taking up the matter Tuesday.
Dr. Rochelle Walensky, head of the CDC, told reporters on Monday that all vaccines are thoroughly vetted and reviewed by health agencies and their advisory committees.
"The thing that's most important is, we have a vaccine for our adolescents that is the age demographic under consideration with Moderna, and that is the Pfizer vaccine that has undergone that review. And so we anticipate there shouldn't be any challenges in regards to getting those adolescents vaccinated," she said.
Within minutes of the FDA's authorization, the Biden administration and its partners began packing vials and shipping them from Pfizer's facilities to distribution centers, where they're being loaded onto trucks and planes and sent across the country. Several million doses are already en route to states, with another 12 million or so expected to arrive within a week.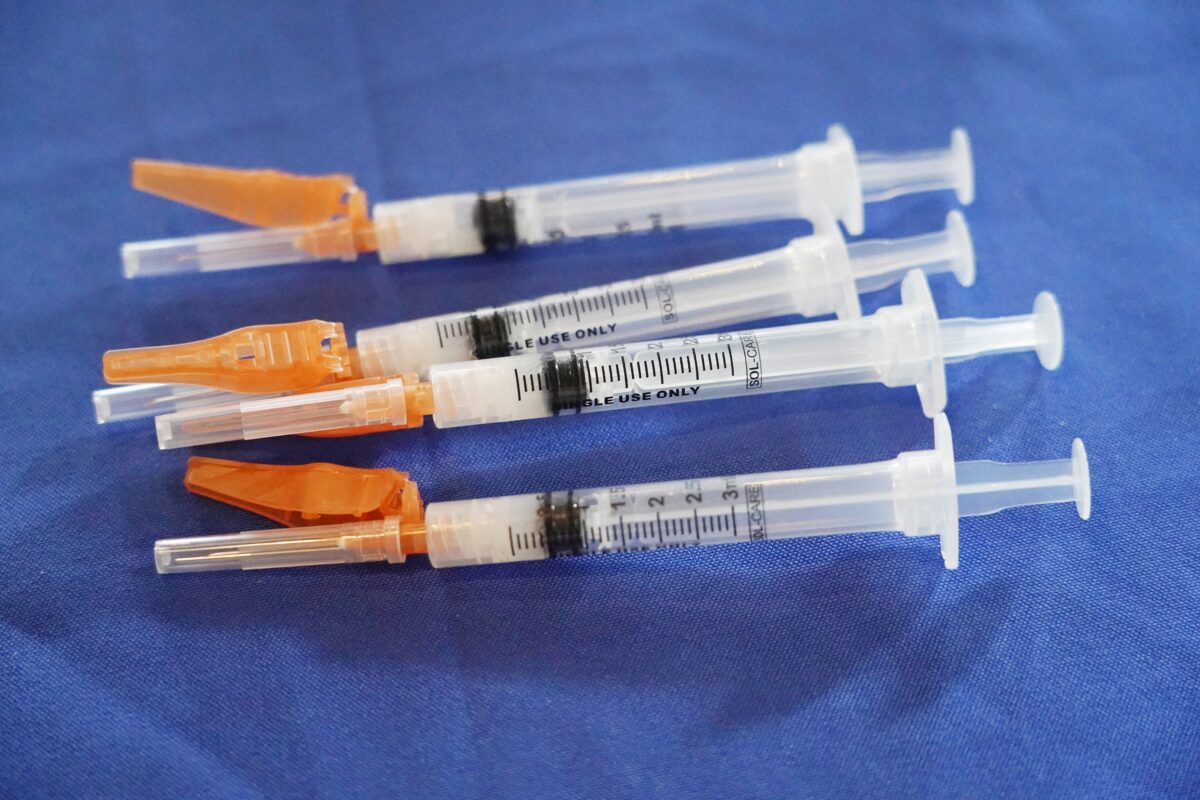 That means that while some vaccinations will take place this week, the effort will be hitting "full strength" beginning next week, according to Zients.
Demand could outstrip supply in the early days of administration, according to the Kaiser Family Foundation. That stems partially from the inability to use any existing shots, since the formulation and dosage level of the vaccine for younger kids is different.
The vaccine will be administered at pharmacies, hospitals, and other sites, with over 20,000 of them gearing up to vaccinate young children.
It's possible not every child between 5 and 11 will be able to get a jab. The CDC's advisory panel will hear Tuesday from scientists about the vaccine and vote on whether to restrict the shot to certain subgroups, such as those deemed at high-risk from COVID-19 due to underlying health conditions.
However, the panel only issues advice to the CDC. Walensky can overrule it, as she did in September on Pfizer booster shots.
Moderators didn't call on The Epoch Times during the briefing, which was prepared to ask if Walensky would commit to not overruling the panel again.
Walensky said she was looking forward to listening to the panel's discussion and deliberations.
"We know kids have different needs and it's critical to follow the scientific process and the due diligence required before we bring vaccine to children," she said, adding later that vaccinating kids is "one way that we can protect our children from COVID-19."
Pfizer's clinical trials showed an immune response in children similar to that seen in adults and children who have contracted COVID-19.
The trial also did not show any serious adverse events, with lower-level adverse events similar to those seen in adults post-vaccination.
Source:  www.theepochtimes.com/mkt_breakingnews/delay-on-moderna-shots-for-children-5-11-not-expected-to-affect-vaccination-rollout-white-house_4079890.html?utm_source=News&utm_medium=email&utm_campaign=breaking-2021-11-01-2&mktids=04994985bb4d6b99c61fa8be3971c3d5&est=hFJ3bDY4ZlLVrQv8p9bM3%2BTOPS9NIDdjE7n9B4hPTXKpUOR7nvcZWvU0jbEZGw%3D%3D