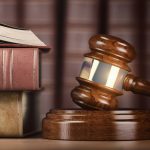 (NaturalHealth365) Mainstream media repeatedly tout the COVID shot as the only way out of the pandemic.  Such a claim, say many within the medical and scientific communities, is shortsighted and paves the way for unethical jab mandates and passports.
After all, isn't the exploration of effective COVID-19 treatments be just as important, if not more important, than the widespread push for a fast-tracked injection which is still being studied in (compromised) clinical trials not set to conclude for another one to two years?  And why are so many officials, including "experts" at the U.S. Food and Drug Administration (FDA), so staunchly against the use of certain promising treatments, such as ivermectin?
Indian Bar Association sues WHO scientist due to misleading tweet about ivermectin
Ivermectin is a broad-spectrum anti-parasitic agent.  It is included in the World Health Organization's Lists of Essential Medicines and is commonly used for parasitic diseases, including scabies, onchocerciasis (river blindness), and strongyloidiasis.
Research suggests ivermectin may also be effective against the virus linked to COVID-19.
In May, the Indian Bar Association (IBA) sued WHO Chief Scientist Dr. Soumya Swaminathan over her "misleading" statements on Twitter about ivermectin as a possible treatment for COVID-19.
Evidently, her words were very powerful.  The day after Dr. Swaminathan made her anti-ivermectin tweet, the government of Tamil Nadu withdrew ivermectin from its recommended treatment protocol for COVID-19 patients.
The IBA lawsuit accuses Dr. Swaminathan of misconduct and "spreading disinformation and misguiding the people of India, in order to fulfill her agenda."  The lawsuit cites two groups, the Front Line COVID-19 Critical Care Alliance (FLCCC) and the British Ivermectin Recommendation Development (BIRD) Panel, who have "presented enormous data that strengthen the case for the recommendation of ivermectin in prevention and treatment of COVID-19."
"Dr. Soumya Samantha has ignored these studies/reports," the IBA states, "and has deliberately suppressed the data regarding effectiveness of the drug ivermectin, with an intent to dissuade the people of India from using ivermectin."
According to the legal brief, the Indian Council for Medical Research (ICMR) and All India Institute of Medical Sciences (AIIMS), Delhi continue to recommend (under the "May Do" category) ivermectin for patients with mild COVID-19 symptoms.
Meanwhile, WHO cites "inconclusive" evidence supporting the use of ivermectin for COVID-19, recommends ivermectin be used in clinical trials
"The current evidence on the use of ivermectin to treat COVID-19 patients is inconclusive," says the WHO on a webpage last updated in March 2021.  They continue:  "Until more data is available, WHO recommends that the drug only be used within clinical trials."
WHO goes on to state that an "independent, international panel of experts," including multidisciplinary clinical care experts and an ethicist reviewed data from 16 randomized controlled trials studying ivermectin as a potential treatment for COVID-19.  Based on their data review, the panel concluded that there was "very low certainty" that ivermectin reduced the risk of hospitalization, mechanical ventilation, recovery time, and death from COVID-19.  In addition, they cited small sample sizes and "methodological limitations" of trial data as limiting factors.
Notably, the panel of experts did not assess ivermectin as a prophylactic or preventative treatment for COVID-19 as it was "outside of the scope of the current guidelines."
Source:  www.naturalhealth365.com/who-chief-scientist-sued-3955.html