A British fashion model based in Cyprus suffered a blood clot and died days after receiving the AstraZeneca COVID-19 vaccine in Paphos, a health official said Monday.
Stephanie Dubois, 39, had no underlying health conditions according to health officials at the hospital in the capital Nicosia, where she was hospitalized on May 14 after having breathing issues, reported The Times, a U.K. national newspaper.
Dubois—who was living in the Tsada, a village just outside Paphos, for the past five months—had a "serious thrombotic episode" after receiving the first dose of the vaccine on May 6, The Times reported.
The Cyprus Mail, a local newspaper, reported the fashion model suffered a brain hemorrhage and was in a coma before she died Saturday afternoon.
Her death will be investigated by the European Medicines Agency (EMA), said a Cypriot health service spokesperson, Charalambos Charilaou, The Times reported.
In a May 6 Facebook post, Dubois revealed she had received the first dose of the vaccine, noting: "And now I feel horrendous…pizza and bed for me."
On a Facebook post on the morning of May 14, she wrote: "Woke up feeling fine and then within an hour I had fully body shakes, all my joints seized and I was struggling to breathe and was cold to the bone with a persistent headache and dizziness.
"I was convinced I'd come down with Covid! Mum and dad came to look after me and took me for a Covid test, which thankfully was negative…but it still doesn't explain what the problem is.
"Now, after an IV, I'm off to get full blood work done to see if we can figure out what the problem is," Dubois wrote in the post.
In a later Facebook post on May 14, the fashion model wrote: "I have had my bloods done and there is definitely something off as my white blood cell count is high, but they don't know what it is causing it.
"Maybe I'm having a prolonged reaction to my Covid jab last week, or maybe those side effects affected my immune system and I've caught something else in the process.
"I am completely drained, no energy and my whole body hurts with sore and weak joints… but it is better than it was this morning. This morning really scared me to be honest," she wrote in the post.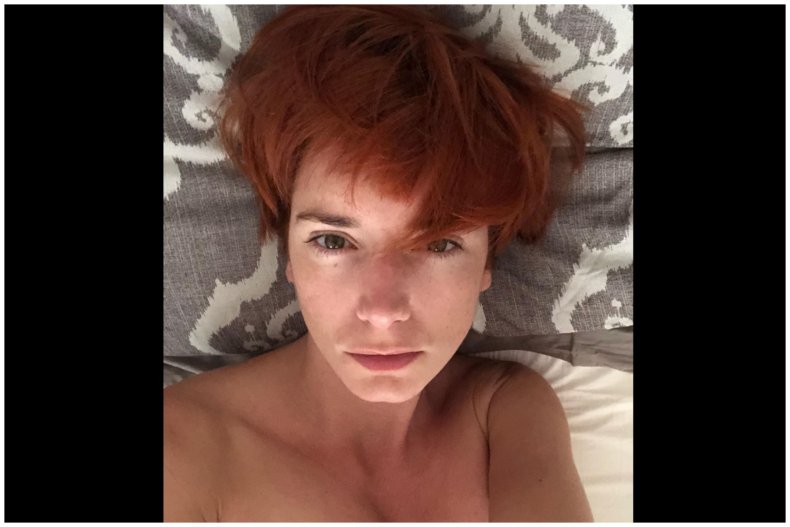 By May 19, Dubois was reported to have gone into a coma and "was not expected to come out of it," according to a friend, Andrew Powers, The Times reported.
The country's health ministry adviser, Maria Koliou, told the Cyprus Broadcasting Corporation (CyBC), the country's public broadcasting service: "We were expecting to see a very small number of such incidents with the vaccination of younger groups."
Koliou said the ministry is expected to discuss the side effects of the AstraZeneca vaccine and whether to recommend different age limits for administering it, the Cyprus Mail reported.
Newsweek has contacted the Cyprus Ministry of Health and the EMA for comment.
Three other thrombosis incidents were reported in Cyprus following vaccinations, two of whom also received the AstraZeneca vaccine. The cases formed part of 40 serious side effects reported that may be linked to COVID-19 vaccinations, which were referred to the EMA, the Cyprus Mail reported.
In its latest guidance released on May 21, the EMA advises the AstraZeneca vaccine should not be given to "anyone who has had blood clots with low blood platelets (thrombosis with thrombocytopenia syndrome, TTS) after receiving the vaccine."
"Cases of unusual blood clots with low platelets have occurred in people who received Vaxzevria (formerly COVID-19 Vaccine AstraZeneca)."
On April 23, the EMA said: "The benefits of Vaxzevria outweigh its risks in adults of all age groups; however, very rare cases of blood clots with low blood platelets have occurred following vaccination…which are estimated to occur in one in 100,000 vaccinated people."
The wider picture
Coronavirus has infected more than 167.3 million people since it was first reported in Wuhan, China, including over 33.1 million in the U.S. More than 3.4 million people have died and over 1.6 billion COVID-19 vaccine doses have been administered worldwide, as of Tuesday, according to Johns Hopkins.
The graphic below, produced by research provider Statista, shows the total number of COVID-19 vaccine doses administered per 100 people across different countries.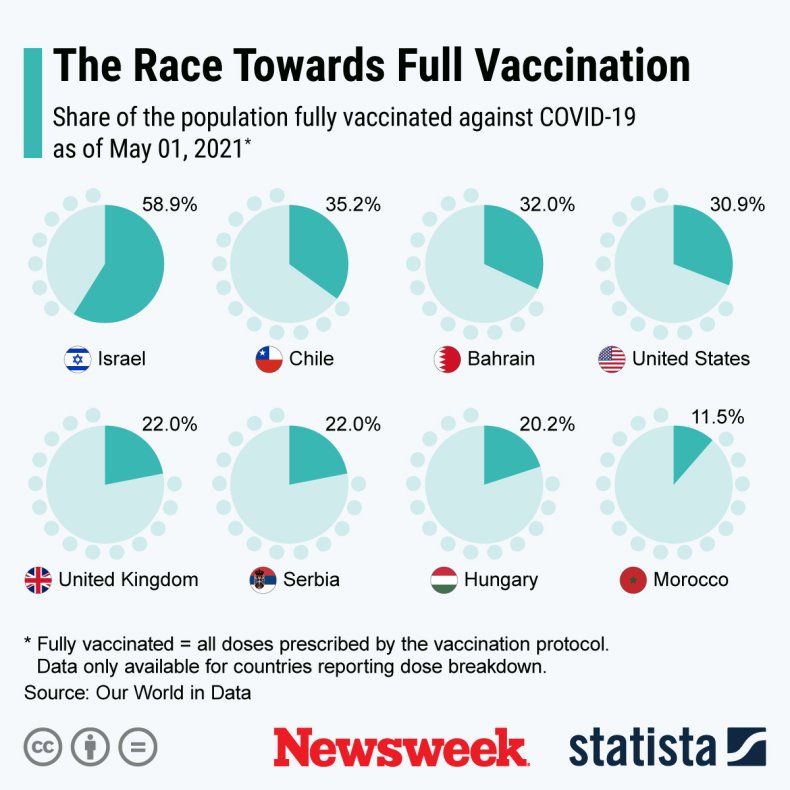 Source:  www.newsweek.com/uk-fashion-model-dies-after-astrazeneca-covid-vaccine-blood-clot-1594445