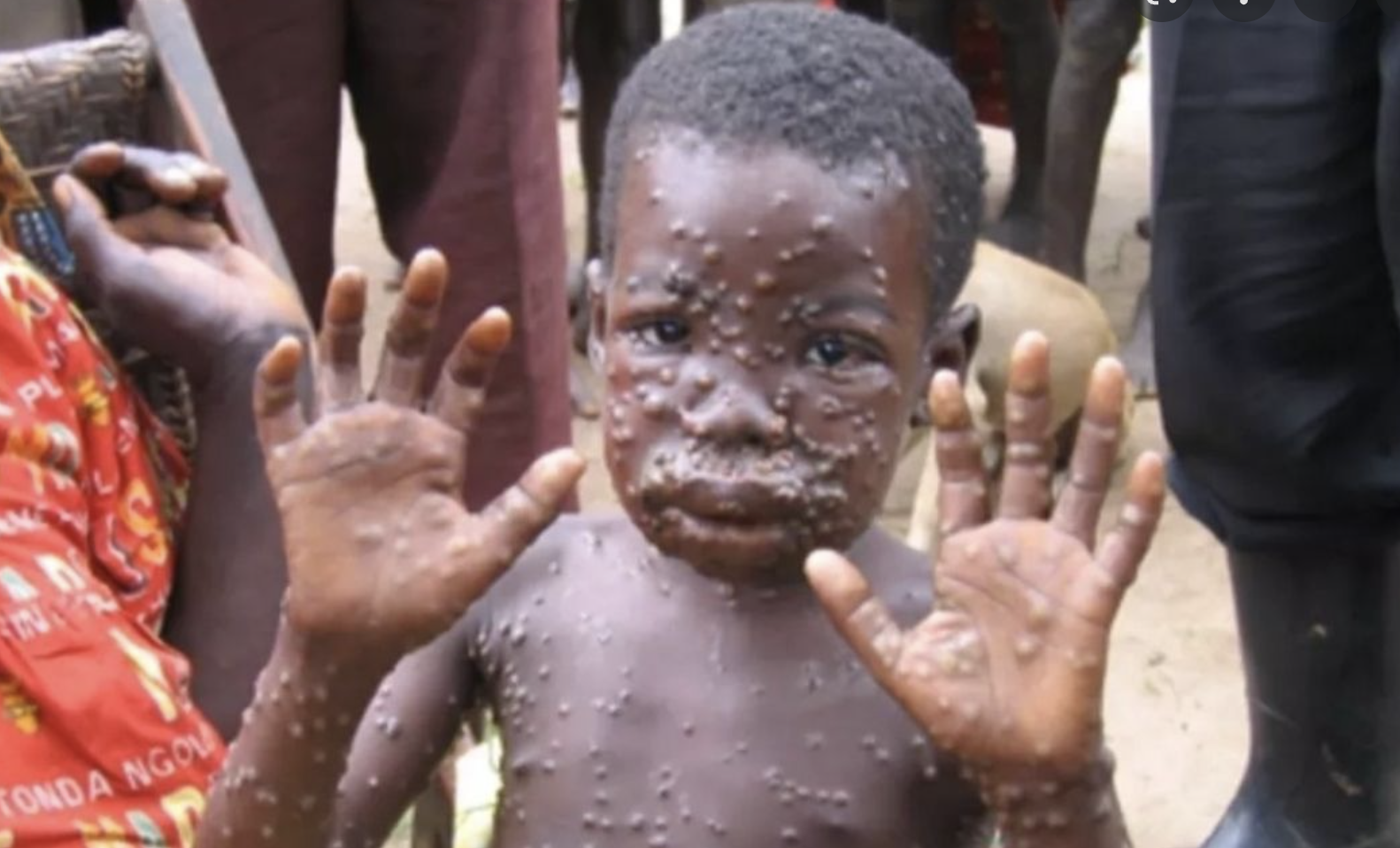 What are the odds that on the heels of the deadly coronavirus pandemic, the very next worldwide health threat would be posed by a virus that was first detected in a virology lab that is funded by both Bill Gates and Dr. Anthony Fauci's National Institutes of Health?
Preposterous — only a nutty conspiracy theorist could even conceive of such a question … right?
And to build a case for such unlikely connections, one would certainly have to turn to "fake news" sites … correct? 
[Typically sources are listed at the end of each story. In this case, we are inserting them point by point — because monkeypox did indeed originate in lab that receives funding from Bill Gates and the NIH.
CENTERS FOR DISEASE CONTROL:
"Monkeypox was first discovered in 1958 when two outbreaks of a pox-like disease occurred in colonies of monkeys kept for research, hence the name 'monkeypox.'" – June 9, 2022 
JOURNAL OF THE AMERICAN MEDICAL ASSOCIATION:
"Monkeypox virus was first isolated in 1958 from monkeys at the Statens Serum Institut in Copenhagen, Denmark." – Journal of the American Medical Association, June 13, 2022 
WORLD HEALTH ORGANIZATION:
"The name monkeypox originates from the initial discovery of the virus in monkeys in Statens Serum Institute, Copenhagen Denmark, in 1958." – May 29, 2022
National Institutes of Health Awards by Location & Organization
STATENS SERUM INSTITUTE, COPENHAGEN DENMARK
Awards summary for Fiscal Year 2021: $1,155,591
BILL AND MELINDA GATES FOUNDATION:
Statens Serum Institute, Copenhagen S., Denmark | Purpose of Grants: To supply key reagents for the development of novel prophylactics for malaria 
Date: DECEMBER 2019 | Region served: GLOBAL | Committed amount: $207,877
While monkeypox was first isolated decades ago (when Gates was age 3 and Fauci was a freshman at Holy Cross), it did not become a pandemic until after the lab was funded by the Gates Foundation and the NIH. There's surely more to learn about these "unlikely" connections.
The monkeypox outbreak is now "evolving rapidly," says the WHO. The UN global health agency expects that there will be more cases identified as surveillance expands
Source: headlinehealth.com/monkeypox-origins-tied-to-gates-nih-funded-lab/?utm_medium=email