Jessica Rose didn't ask for any of this. She started to analyze data on adverse reactions after COVID-19 vaccines simply as an exercise to master a new piece of software. But she couldn't ignore what she saw and decided to publish the results of her analysis. The next thing she knew, she was in a "bizzarro world," she told The Epoch Times.
A paper she co-authored based on her analysis was withdrawn by Elsevier, the company publishing the academic journal that ran the article, under circumstances that raised eyebrows among her colleagues. The publisher declined to comment on the matter.
Rose received her PhD in computational biology from the Bar-Ilan University in Israel. After finishing her post-doctoral studies on molecular dynamics of certain proteins, she was looking for a new challenge. Switching to a new statistical computing software, she was looking for an interesting data set to sharpen her skills on. She picked the Vaccine Adverse Event Reporting System (VAERS), a database of reports of health problems that have occurred after a vaccination and may or may not have been caused by it.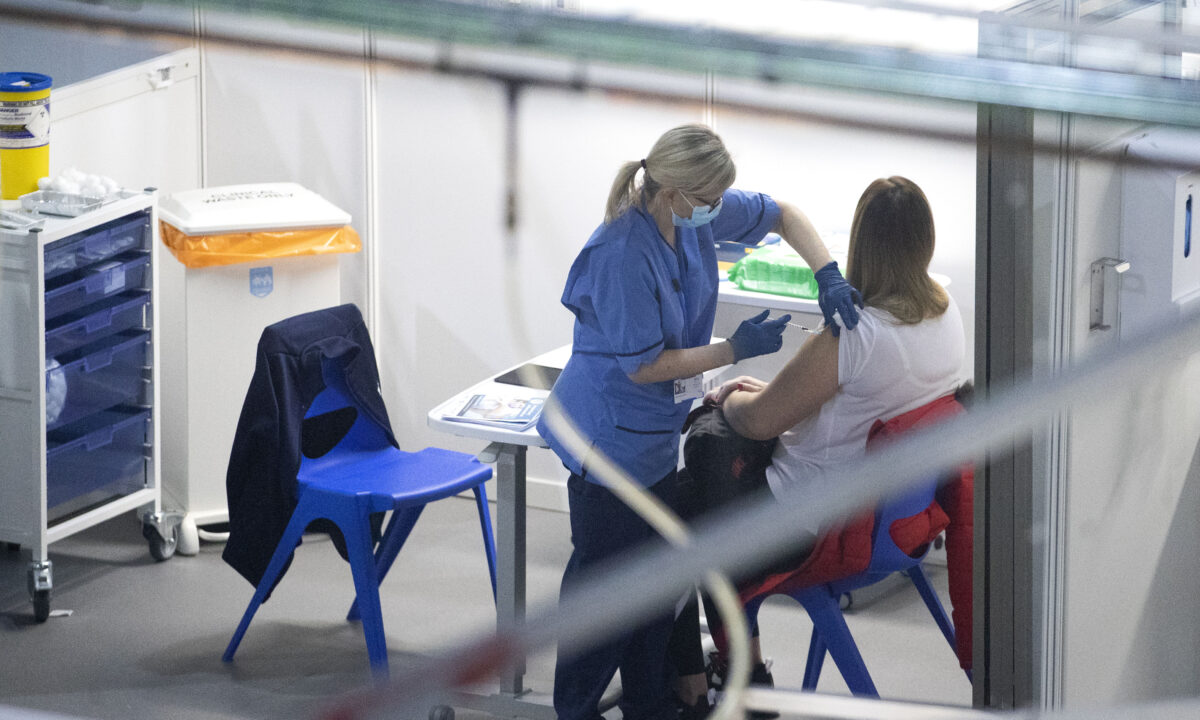 She said she wasn't looking for anything in particular in the data.
"I don't go in with questions," she said.
What she found, however, was disturbing to her.
VAERS has been in place since 1990 to provide an early warning signal that there might be a problem with a vaccine. Anybody can submit the reports, which are then checked for duplicates. They are largely filed by health care personnel, based on previous research. Usually, there would be around 40,000 reports a year, including several hundred deaths.
But with the introduction of the COVID-19 vaccines, VAERS reports went through the roof. By Jan. 7, there were over a million reports, including more than 21,000 deaths. Other notable issues include over 11,000 heart attacks, nearly 13,000 cases of Bell's palsy, and over 25,000 cases of myocarditis or pericarditis.
Rose found the data alarming, only to realize authorities and even some experts were generally dismissing it.
"Clearly, there's no concern [among these authorities and experts] for people who are suffering adverse events," she said.
The usual arguments against the VAERS data have been that it's unverified and unreliable.
Rose, however, sees such arguments as irrelevant—VAERS was never meant to provide definitive answers, it's meant to give early warning and, as she sees it, it's doing just that.
"It's emitting so many safety signals and they're being ignored," she said.
Source:  www.theepochtimes.com/researcher-calls-out-censorship-after-journal-pulls-covid-19-vaccine-adverse-events-analysis_4221081.html?utm_source=News&utm_campaign=breaking-2022-01-19-3&utm_medium=email&est=CO%2Fo97cFnOKpf%2Fp7zdfzniMx1wLoDV%2Bhy0xzyKsRm0zcpGIo8GRwaUHwtfOeGA%3D%3D