JR Hoell is the founder of a group critical of COVID-19 vaccine mandates
One of New Hampshire's leading political conservatives is fighting to keep his children from the state's child protection services agency after giving his 13-year-old son ivermectin.
JR Hoell is the founder of ReOpen NH, an activist group that criticizes COVID-19 vaccine mandates. Hoell, who has also led public education reform efforts and promotes Second Amendment and homeschooling rights, told The Epoch Times that the New Hampshire Division of Children Youth and Family (DCYF) showed up at his doorstep on the night of Dec. 9 with an emergency ex parte order to take custody of his son.
"I want to go on the record as calling the DCYF a terrorist organization," Hoell told The Epoch Times, "they have no grounds to seek removal of my son from his home."
Kathleen Remillard, Public Information Officer for the DCYF told The Epoch Times that the agency is unable to comment due to state and federal confidentiality laws. Hoell provided The Epoch Times with a medical report showing an Amherst, NH physician found the teen to be in overall good health less than 24 hours after the agency tried to take emergency custody of him.
Hoell's son, who stands over six feet tall and has a black belt in Taekwondo, had already returned to his martial arts classes and was over at a friend's house when the DCYF showed up with two police officers on Dec. 9 looking for his son and 17-year old daughter.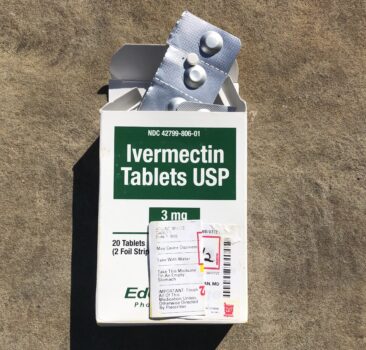 "They told me there was an ambulance parked at the end of the road to transport my son and daughter to the hospital. 'You either take them or we'll take them,'" Hoell said the DCYF social worker told him.
The emergency order, a copy of which was provided to The Epoch Times, claimed the  teen "was at risk of coma or death due to the amount of ivermectin administered to him."
At that point in time, it had been nearly two weeks since his son had taken any ivermectin, according to Hoell.  The entire family used pharmacy-grade Ivermectin he ordered online from an international company to treat COVID back in November. By the time the DCYF sought his children, all the family members had already returned to their daily routines, according to Hoell.
It was a nurse practitioner who saw Hoell's son for a routine follow-up exam on the morning of Dec. 9 that called the DCYF on Hoell.
On Dec. 4, Hoell had taken his son to the emergency at the Catholic Medical Center because he was concerned his son was having an adverse reaction to Tylenol. Blood work performed on the teen that day showed his toxicology levels were all normal. The blood test results and the medical report from the emergency room visit, which were provided to The Epoch Times, also showed no elevated liver levels or anything suggestive of an overdose of ivermectin.
According to Hoell, the nurse practitioner, who works for an outpatient clinic in Goffstown owned by CMC, did not do any follow-up blood work or other lab tests on Dec. 9 before calling the DCYF. 
Hoell said ivermectin was only discussed with the nurse practitioner in a casual manner and she never indicated she had any serious concerns about his son before leaving the practice. 
"Ivermectin was not an issue at 9 o'clock in the morning and then all of a sudden it turned into a risk of coma several hours later, " said Hoell, "those two positions are not compatible with one another."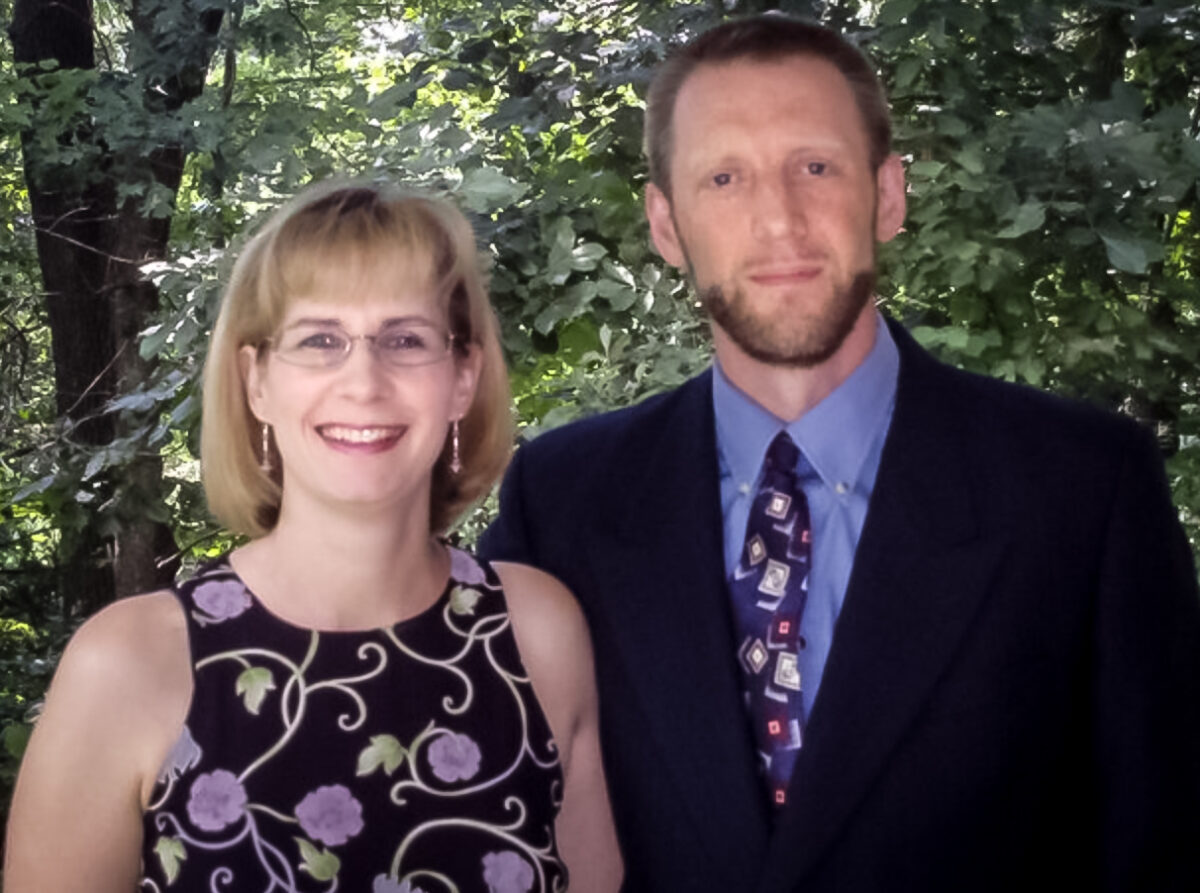 Lauren Collins-Cline, director of communications and public relations for CMD, told The Epoch Times the hospital was unable no comment due to privacy laws.
A prominent local Democrat and Republicans both agree that the case against Hoell, long labeled a "conservative firebrand" by the state's liberal press, sounds more like politics and less like actual child neglect.
NH Republican Executive Councilor Dave Wheeler told The Epoch Times he has no doubt that the DCYF is "practicing politics," having gone through something similar himself when he was the Senate Minority Whip.
"It sounds like they're up to their old tricks," Wheeler said.
In 1998, when Wheeler, who is serving his sixth term as executive councilor to the governor, was leading a charge to reform the DCYF including what he called severe abuse of hearsay evidence, when two police officers showed up at his home in Milford, New Hampshire, on what they alleged was an anonymous report of an adult male beating a young minor in the backyard.
The case was covered by local media, which reported that it had been confirmed that Wheeler, the only adult male known to live in the household, was out of town at a Republican fundraiser at the time of the allegation.
However, the Republican senator found himself under investigation by the DCYF. The agency eventually filed the matter without a finding, but not before the agency questioned Wheeler about some of his parenting choices including his and his wife Joy's decision to homeschool their two children.
 "The DCYF should stop chasing their tail and going after people like JR Hoell," Wheeler told The Epoch Times, "It's pretty obvious there's no abuse and yet they are wasting thousands of taxpayers' dollars and the court's time instead of chasing down real abuse."
Hoell, who has homeschooled all four of his children including two that are now in college, said since obtaining an emergency custody order for his son, the DCYF has questioned a family doctor about the homeschooling of their children. In 2018, when he was a state representative, Hoell sponsored a bill to remove "education neglect" as a listed cause for the DCYF to initiate a child neglect petition.
New Hampshire Democrat Patrick Long, former chairman of the state's child and family law committee and board member of an organization aimed at reforming the DCYF, said in spite of being a polar opposite of Hoell when it comes to politics, he has no doubt there is something dubious about the DCYF custody petition.
"I don't believe at all for one moment that JR for one moment would do anything that would hurt his family," Long, who served alongside Hoell for several years in the NH legislature,  told The Epoch Times, "based on what I am hearing, this is a disgrace." 
Long serves as the vice chairman for the New Road Project, a nonprofit formed by DCYF whistleblower Anna Carrigan, who last year reached a financial settlement with the New Hampshire Department of Health and Human Services over claims she made against the DCYF for its own neglectful handling of child abuse and neglect cases.
Long said the DCYF's emergency ex parte custody order for Hoell's son is especially concerning given the agency's own reported shortage of foster care homes for children taken under out-of-home placement petitions.
More questions about the motive behind the DCYF petition comes from a CMC patient who recorded a conversation going on just outside her hospital room about J.R. Hoell on Dec. 10 and posted it on TikTok
At one point in the video, someone in the conversation can be heard referring to Hoell as a "nut job" and talking about a request put out to local police to be "on the lookout" for a dad who is a former state representative from Dunbarton.
Natalie Reyes, the patient who recorded and posted TikTok video, said she could overhear a DCYF social worker and hospital staff going through Hoell's Facebook pages and making comments about his use of ivermectin.
"The DCYF has filed to take this person's children because he gave them Ivermectin, I wish I was [expletive] kidding right now,"  Reyes says in her video.
The physician who saw Hoell's son the day after the DCYF tried to take custody of him, determined the teen had a mild case of hyperglycemia, which has been identified as a common lasting effect following a bout with COVID-19.
While the Food and Drug Administration has not approved ivermectin for the treatment of COVID-19, the drug has been approved for early treatment of the disease in all or part of 22 countries, according to a tally maintained by a group of scientists and researchers.
The NH DCYF has not rescinded its emergency custody order for Hoell's son. However, it has agreed to stay the execution of the order until a preliminary hearing is held sometime in the next two weeks.
Source:  www.theepochtimes.com/top-nh-conservative-targeted-by-child-services-for-giving-son-ivermectin_4197926.html?utm_source=News&utm_campaign=breaking-2022-01-13-4&utm_medium=email&est=1RmV3LDaypYJTlzK6xICqblqL3QJYVGRwBDgPJ5Wq121IX7%2FqHDqaZoOGNSbMw%3D%3D