Four inmates at an Arkansas jail in Washington County sued the facility, doctor and county sheriff over unknowingly being given ivermectin to treat them after testing positive for COVID-19.
In August of 2021, a Quorum Court Finance & Budget Committee meeting revealed one of the medical providers for the Washington County jail, Dr. Robert Karas, was treating inmates testing positive for COVID-19 with ivermectin.
Holly Dickson, Executive Director of the American Civil Liberties Union of Arkansas, released a statement saying no one is subject to medical testing.
"No one – including incarcerated individuals – should be subject to medical experimentation. Sheriff Helder has a responsibility to provide food, shelter and safe, appropriate care to incarcerated people," Dickson said.
The ACLU filed the lawsuit on behalf of the detainees in federal court against the Washington County jail, Washington County Sheriff Tim Helder and Dr. Robert Karas.
Newsweek reached out to the Sheriff's office but did not hear back in time for publication.
According to a statement released by the ACLU, several inmates contacted the organization following the revelations saying they were unaware that they were given ivermectin, instead, they were told it was vitamins and steroids.
The Arkansas State Medical Board is currently investigating Karas, who owns Karas Health Care in Fayetteville and Lowell Arkansas.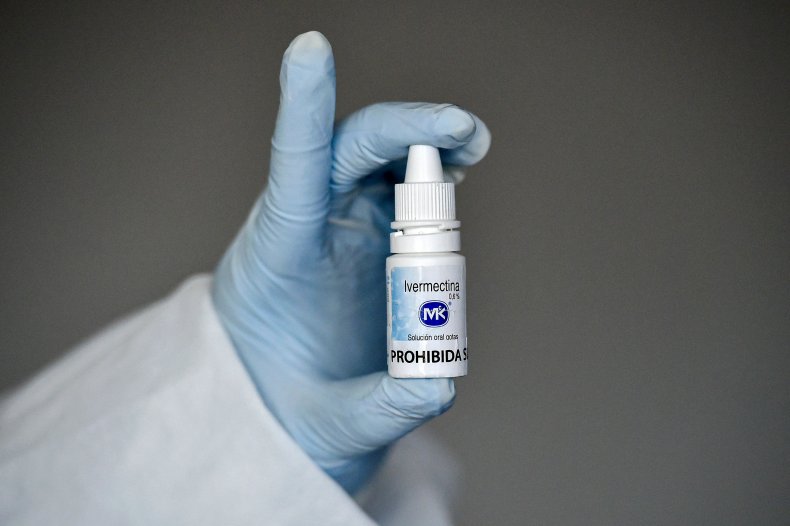 Karas released a statement earlier in 2021 saying he weighed the risks for this treatment, according to KNWA.
"In my medical judgment, weighing the known risks and side effect profile of ivermectin against the potential benefits supports the administration of Ivermectin," Karas said in the statement. "I do not have the luxury of conducting my own clinical trial or study and am not attempting to do so. I am on the front line of trying to prevent death and serious illness."
According to the Associated Press, Karas's attorney sent a letter in September telling the Medical Board investigator that 254 inmates at the jail were treated with ivermectin. In the letter, his lawyer states inmates were informed about the treatment depending on who administered it, and paramedics didn't have the "required counseling details."
"Since the inception of the media coverage, we adopted a more robust informed consent form to assuage any concern that any detainees were being misled or coerced into taking the medications, even though they weren't," the letter said.
The Food and Drug Administration previously urged against using ivermectin to treat the virus, stating on their page, "While there are approved uses for ivermectin in people and animals, it is not approved for the prevention or treatment of COVID-19."
Source:  www.newsweek.com/doctor-sheriff-sued-giving-4-covid-positive-inmates-ivermectin-without-their-consent-1669226?utm_source=PushnamiMailing&utm_medium=email&utm_campaign=automatic&UTM=1642118724124&subscriberId=6180653d15c6fcdd52b19486