The guide recommends not using the terms 'illegal immigrant' or 'illegal alien.'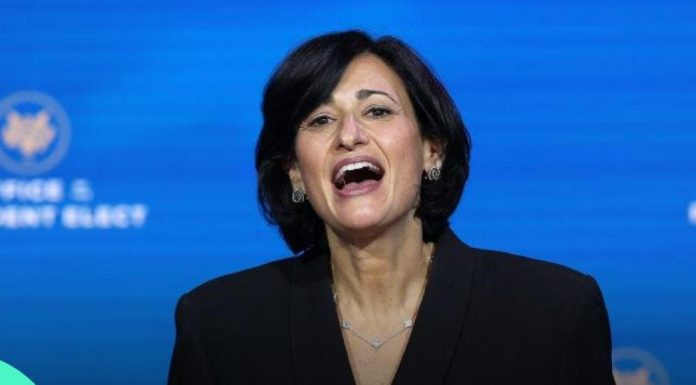 (Headline USA) The U.S. Centers for Disease Control (CDC) has developed an "inclusive communications" guide that is taking fire from critics for its obtuse changes to language.
The CDC changes discourage using an array of terms, offering wordy substitutes that reflect a "health equity lens." Words that don't live up to the CDC's standards include "disabled" and "smokers" as well as "criminal" and "handicapped."
"The following provides some preferred terms for select population groups; the terms to try to use represent an ongoing shift toward non-stigmatizing language," the CDC said in the language guide.
"Health equity is intersectional," the guide adds. "This means that individuals belong to more than one group and, therefore, may have overlapping health and social inequities, as well as overlapping strengths and assets."
The guide recommends not using the terms "illegal immigrant" or "illegal alien."
"The term 'alien' (person who is not a citizen of the United States) may be stigmatizing in some contexts and should only be used in technical documents and when referring to or using immigration law terminology," the guide says. "Non-U.S.-born or foreign-born persons may also be used to refer to individuals born in a country other than the U.S., similar to the international migrant concept."
Instead of saying "homeless," the guide recommends several alternatives, including "persons experiencing unstable housing/housing insecurity/persons who are not securely housed."
Instead of "uninsured," federal employees are expected to say "people who are medically underserved."
Below are some excerpts from the CDC's updated guidance:
Instead of this…
Drug-users/addicts/drug abusers
Alcoholics/abusers
Persons taking/prescribed medication assisted treatment (MAT)
Persons who relapsed
Smokers
Try this…
Persons who use drugs/people who inject drugs
Persons with substance use disorder
Persons with alcohol use disorder
Persons in recovery from substance use/alcohol disorder
Persons taking/prescribed medications for opioid use disorder (MOUD)
Persons who returned to use
People who smoke
Instead of this…
Disabled
Differently abled
Afflicted
Handicapped
Confined to a wheelchair or wheelchair-bound
Try this…
People with disabilities/a disability
People who are deaf or hard of hearing or who are blind or have low vision
People with an intellectual or developmental disability
People who use a wheelchair or mobility device.
Notes:
Avoid using vulnerable when describing people with disabilities.
CDC is aware that some individuals with disabilities prefer to use identity-first terminology, which means a disability or disability status is referred to first; for the purposes of these guidelines, CDC promotes person-first language.
Instead of this…
Poverty-stricken
The poor/poor people
Try this…
People with lower incomes
People/households with incomes below the federal poverty level
People with self-reported income in the lowest income bracket (if income brackets are defined)
People experiencing poverty (do not use "underserved" when meaning low SES)
Source:  headlineusa.com/cdc-releases-orwellian-language-guide/?utm_source=HUSAemail&utm_medium=email&utm_campaign=HUSAemail