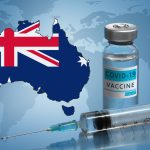 (NaturalHealth365)  From forcing COVID-19 positive individuals to stay at quarantine "camps" to prohibiting people from traveling more than 5 kilometers away from their houses, Australian officials have shocked the Western world with their extremely strict pandemic lockdown measures.  On September 10th, officials took it one step further, critics say, by banning one of the early treatments for COVID: Ivermectin.
This drug is considered an "essential medicine" according to the World Health Organization (WHO), largely for its role in treating parasitic diseases.  (It's not just a "horse de-wormer" as the latest propaganda insists pejoratively.)
In fact, dozens of research studies suggest it's significantly effective in treating COVID-19.  So, why is it being loudly condemned by mainstream media?  Is it truly because of safety concerns – or perhaps is it because having good early treatment doesn't advance the COVID shot agenda?
Australian government bans use of ivermectin for COVID-19, says GPs can only prescribe this drug for "approved" conditions
The Therapeutic Goods Administration (TGA) of the Australian Government's Department of Health announced last week that "general practitioners are now only able to prescribe ivermectin for TGA-approved conditions (indications)," including scabies and parasitic infections.
The TGA says ivermectin is not an approved treatment for COVID-19 (even the WHO only recommends ivermectin for use in clinical trials), the evidence supporting its effectiveness for COVID is low, and advocated doses are "significantly higher than those approved and found safe" for other conditions, which could cause adverse effects like nausea, vomiting, dizziness, and seizures.  The significant increase in ivermectin (Stromectol) prescriptions could also drive a drug shortage, harming people who are currently being treated with ivermectin for scabies or parasitic infections.
The TGA admits something else:  They are banning this drug because they believe there are "significant public health risks in an attempt to prevent COVID-19 infection rather than getting vaccinated."
Pitting one drug against the other, TGA continues: "Individuals who believe that they are protected from infection by taking ivermectin may choose not to get tested or to seek medical care if they experience symptoms.  Doing so has the potential to spread the risk of COVID-19 infection throughout the community."
This is a highly unusual claim, given that COVID shots do not prevent transmission either, per the U.S. Centers for Disease Control and Prevention (CDC).
It's not about whether ivermectin is the latest and greatest – it's about the worldwide push to position mRNA jabs as the "ONLY" way to end this pandemic
As for claims that there is "no scientific basis" for the use of ivermectin against COVID-19 as pharma company Merck said back in February 2021, this simply isn't true.
In a June 2021 clinical review published in The Journal of Antibiotics, a pair of authors systematically analyzed data from 55 studies looking at ivermectin and its effect on outcomes in COVID-19.  Among their findings:
36 of the 55 studies looked at early treatment and prophylaxis, and 100% of them reported positive effects (26 of them showed statistically significant improvements)
17 of the 55 studies were randomized controlled trials – and 100% of these showed positive improvement for "mortality, ventilation, hospitalization, cases, and viral clearance"
"The consistency of positive results across a wide variety of cases has been remarkable," the authors note.  "It is extremely unlikely that the observed results could have occurred by chance" (statistically, 1 in 23 trillion).
The authors continue: "the longevity of the immunity offered by [COVID shots] or their role in offering protection against new mutant strains is still a matter of debate.  The adoption of ivermectin as a "safety bridge" by some sections of the population that are still waiting for their turn for vaccination could be considered as a "logical" option."
Ivermectin has been found to work against COVID-19 by blocking the IMPα/β1-mediated nuclear transport of SARS-CoV-2 proteins, thereby reducing viral replication and viral load.
Does this mean everyone should go out and get ivermectin?  Absolutely not.  The drug insert for ivermectin notes that the drug is classified as Pregnancy Category C.  This means it has caused birth defects in animal studies and that there are "no adequate and well-controlled studies in pregnant women."  Additionally, ivermectin is excreted in breast milk.  Given the potential risks to newborns, nursing mothers should use caution.
Of course, when you read the package insert for the not-yet-available COMIRNATY (the FDA-approved version of the Pfizer mRNA jab), we see that there is "insufficient" data to say whether this COVID shot is safe in pregnant women and that it is "not known whether COMIRNATY is excreted in human milk."
So: ivermectin is bad for all, but COVID shots are safe for all?
Our point:  Criticizing outright bans of promising early treatments for COVID-19 like ivermectin does not necessarily mean these treatments are all inherently safe and perfect.  Each patient MUST be provided as much information as possible about their individual risks versus benefits before beginning any medical treatment.
What is concerning, however, is the worldwide push to position mRNA jabs as the "only" way to end this pandemic.
Source:  www.naturalhealth365.com/ivermectin-banned-in-australia-3982.html