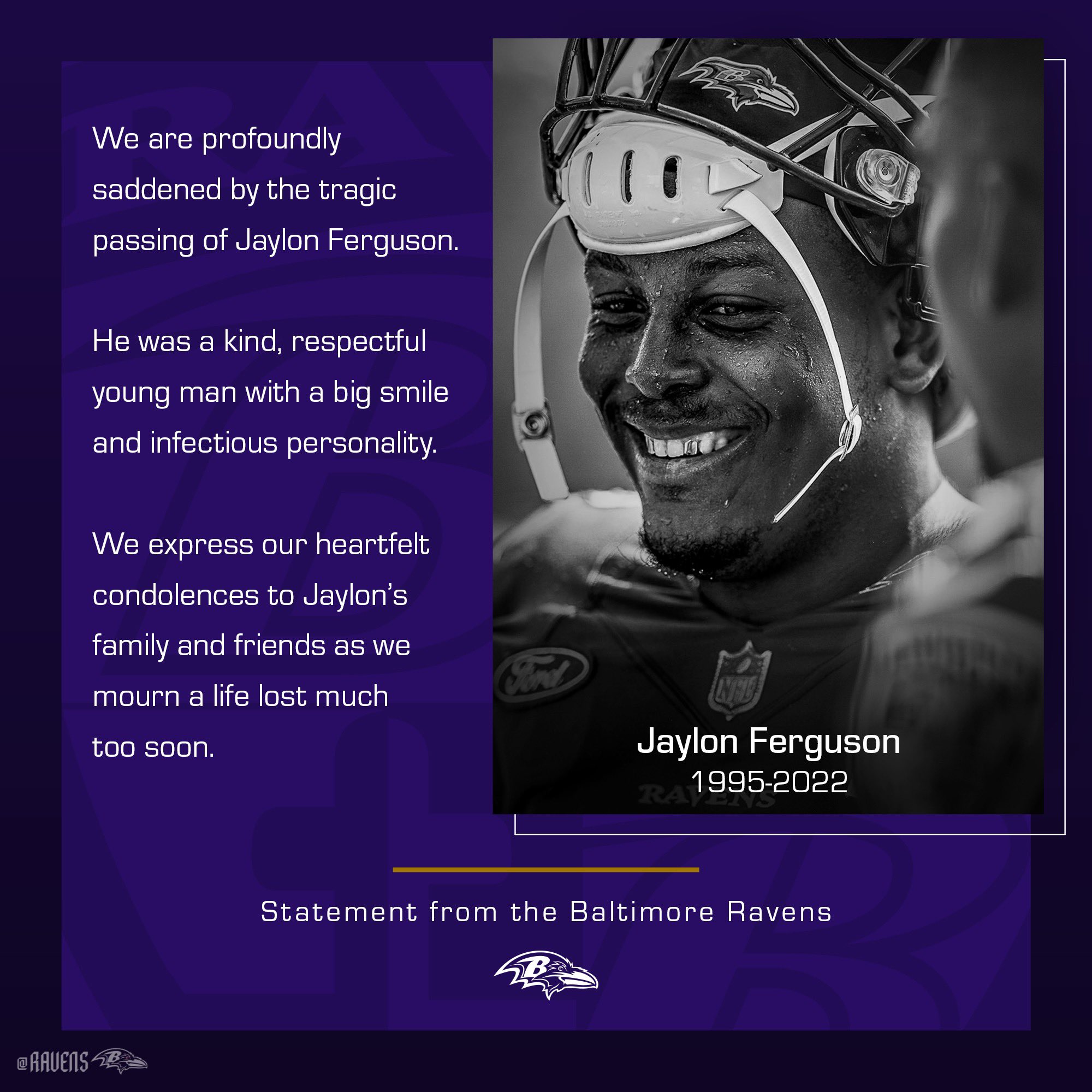 The Baltimore Ravens announced Wednesday that outside linebacker Jaylon Ferguson has died.
Ferguson, drafted in 2019, was 26, according to WJZ-TV.
Baltimore Police said officers were sent to an address in the city at about 11:25 p.m. Tuesday for a report of a questionable death.
Police said Ferguson was the person involved.
The cause of Ferguson's death has not been announced.
"We express our heartfelt condolences to Jaylon's family and friends as we mourn a life lost much too soon," the Ravens posted.
Ferguson starred at Louisiana Tech, where he had 187 tackles during his four years. Ferguson also set an NCAA record in his college career with 45 sacks.
According to the Baltimore Sun, suffered a sprained ankle after participating in two days of a three-day mandatory minicamp last week.
Source: www.westernjournal.com/nfl-team-announces-death-26-year-old-linebacker-life-lost-much-soon/?utm_source=Email&utm_medium=newsletter-WJ&utm_campaign=dailyam&utm_content=western-journal&ats_es=5bdbe7016203d76da678cbe799470fb3