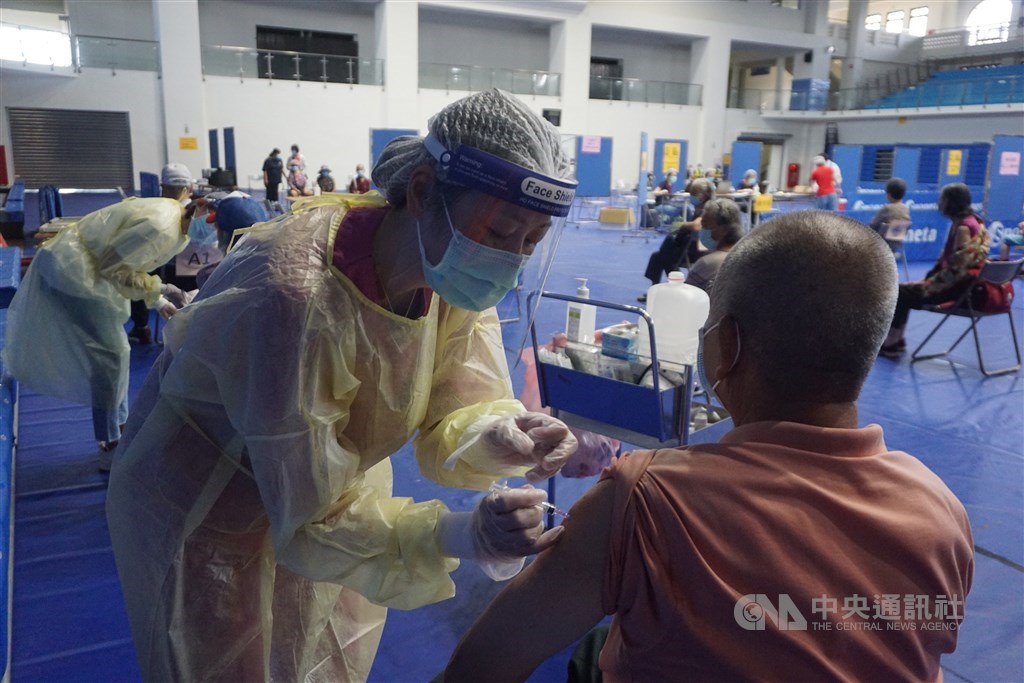 Taipei, June 20 (CNA) Health departments across Taiwan are investigating 67 cases of people who died after receiving COVID-19 vaccination, in an effort to determine whether there was any correlation, the Central Epidemic Command Center (CECC) said Sunday.
In nine of the cases, the preliminary autopsy reports showed that the deceased had cardiovascular diseases or other chronic illnesses, the CECC said.
One of the reports also showed a positive postmortem test for COVID-19, the CECC said, adding that contact tracing is being carried out in that case.
Health Minister Chen Shih-chung (陳時中), who heads the CECC, had said at a press briefing Sunday that there were no established links between the 67 deaths and COVID-19 vaccines, and he encouraged elderly people to get their shots. They should ensure however, that their health is relatively stable before taking the vaccine, he added.
Taiwan's vaccine rollout was expanded last week to include senior citizens aged 75 and older, but reluctance among people in that age group appears to be increasing, following reports of some adverse reactions and deaths after vaccination.
During Sunday's press briefing, CECC spokesman Chuang Jen-hsiang (莊人祥) said some 1.44 million AstraZeneca vaccine doses had been administered nationwide, with people over the age of 74 receiving 314,487 shots.
At least 6.4 percent of Taiwan's 23 population, or around 1.48 million people, have received their first dose of the COVID-19 vaccine, while some 27,000 have been inoculated with two doses, he added.
Taiwan began rollout of the COVID-19 vaccination program on March 22, initially with the AstraZeneca vaccine, and more recently the Moderna vaccine.