United Airlines' COVID-19 vaccine mandate has violated some employees' religious beliefs, according to a federal appeals court.
While the company's mandate allows for religious exemption applications, even if those applications are granted, some employees to which they are granted are forced to stop working, receive no pay, and stop getting benefits paid by the company, a set of conditions described as unpaid leave.
The treatment of religious objections triggered a lawsuit, which asked a court to block the mandate for them, although a federal judge in November 2021 declined to do so, asserting plaintiffs didn't prove they would suffer irreparably.
In the new ruling, dated Feb. 17, two judges on the U.S. Court of Appeals for the 5th Circuit found United's treatment of religious objectors amounted to "coercion."
"United has presented plaintiffs with two options: violate their religious convictions or lose all pay and benefits indefinitely. That is an impossible choice for plaintiffs who want to remain faithful but must put food on the table. In other words, United is actively coercing employees to abandon their convictions," Circuit Judges Jennifer Walker Elrod, a George W. Bush appointee, and Andy Oldham, a Trump appointee, wrote in the unsigned majority opinion.
The judges noted that United CEO Scott Kirby told workers at a town hall that "very few" religious exemption applications would be accepted and that United has asked workers seeking an exemption a number of questions, such as whether they received vaccines in the past created with the help of stem cells.
United's decision "to coerce the plaintiffs into violating their religious convictions" brings about the harm that "is irreparable and supports a preliminary injunction"—a ruling that would block the mandate while the case is ongoing—the judges said.
They remanded the case back to U.S. District Judge Mark Pittman, the Trump appointee who turned down the preliminary injunction request last year.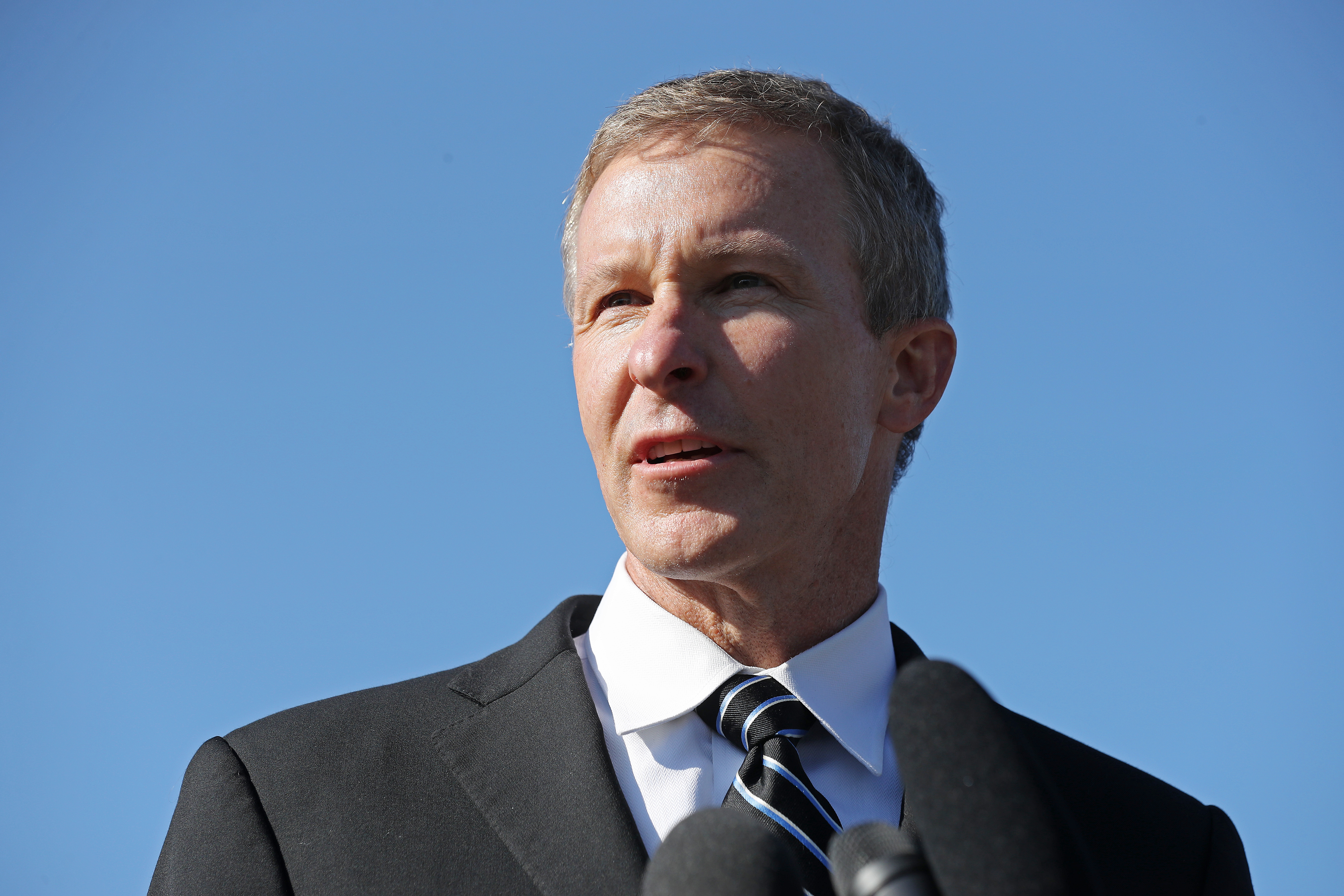 In a lengthy dissent, Circuit Judge Jerry Smith, a Reagan nominee who filled out the three-judge panel that considered the appeal, asserted that the majority effectively rewrote a portion of the Civil Rights Act in its decision "to create a new cause of action." Neither the law nor legal precedent favors the employees, he said.
Mark Paoletta, a lawyer representing plaintiffs, said in a statement that they were "pleased that the Fifth Circuit recognized the substantial and irreparable harm that United's unlawful actions are causing its employees."
"We look forward to continuing to vindicate the rights of United employees with religious or medical reasons for not being able to receive the COVID-19 vaccine. No employee should be required to forsake her beliefs or her health in order to continue working," he said.
United told news outlets in a statement that it will keep defending the mandate.
"There's no doubt our vaccine requirement has saved lives and kept our employees out of the hospital," it said. "And it's clear the best way to stay safe is for everyone to get vaccinated, as nearly all United employees have chosen to do."
Source:  www.theepochtimes.com/united-airlines-vaccine-mandate-coerced-employees-into-violating-their-religious-convictions-court_4288687.html?utm_source=News&utm_campaign=breaking-2022-02-19-2&utm_medium=email&est=MxIjZtsPtZXe%2BJlvxbm4vKZTP8XMX8R1T6B9X%2Bwvk1kRenRT7rCQTPIHr5I9UQ%3D%3D