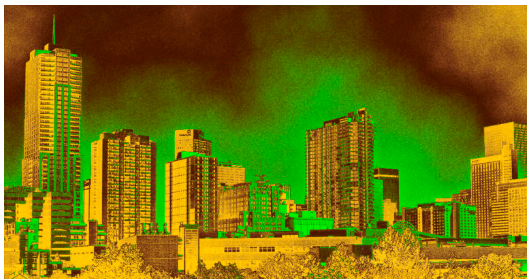 COLORADO URGES RESIDENTS TO HIDE INSIDE AIR FILTRATED "SAFE ROOMS"
FIRE SALE
As the air in Colorado fills with smoke and airborne particulates from wildfires, as well as dangerous levels of ozone from vehicles and industrial facilities aggravated by high heat, the Denver Post reports that officials in the state are urging residents to set up "safe rooms" in their homes, outfitted with air purification systems.
These safe rooms should be where residents "spend the most time," state air quality meteorologist Scott Landes told the newspaper.
Great Filter
Speaking with the Colorado Springs Gazette, Landes opined that the apocalyptic atmospheric conditions are related to climate change. He also warned that only the wealthy will be able to afford effective masks and air filtration systems.
"Socioeconomic factors definitely come into play," he said. "A lot of times in the locations where there is already a lot of man-made pollution, we find more socioeconomically challenged people."
Dark Days
Much of the smoke is drifting into the state from fires in California, according to the Gazette, but it's also coming from several large fires in Colorado.
Landes told the paper that he's hopeful the conditions will slowly improve over the course of the week.
https://futurism.com/the-byte/colorado-air-filtrated-safe-rooms JON CHRISTIAN