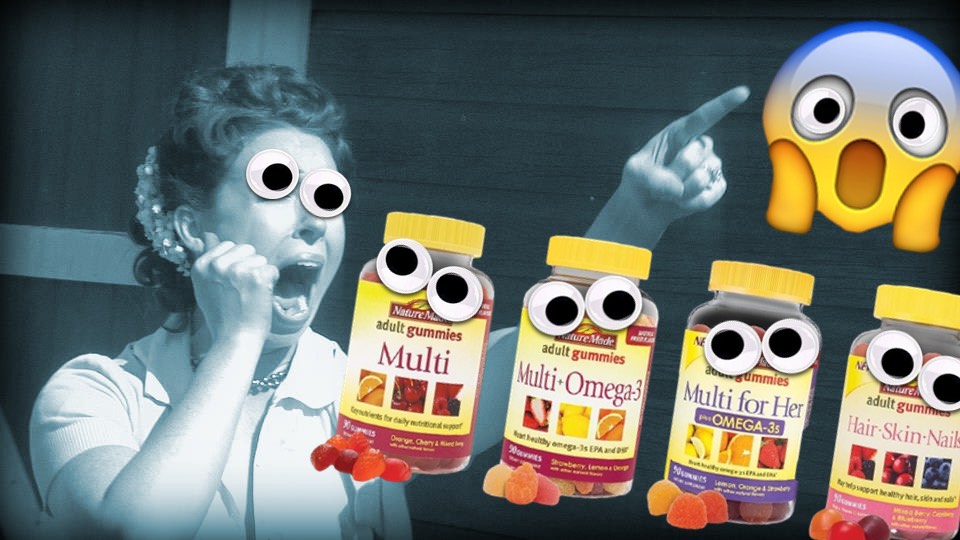 Staph and Nature Made Vitamins: Product Recall Over Contamination Fears Include Possible Staph And Salmonella In Vitamins
A number of vitamin products manufactured and sold by discount vitamin maker Nature Made have been recalled due to fears over possible salmonella contamination, as well as possible Staphylococus aureus contamination.
The company's products Nature Made Super B Complex with C and Folic Acid, Nature Made Adult Gummies Multi for Her plus Omega-3s, Nature Made Adult Gummies Multi + Omega 3, and Nature Made Adult Gummies Mutli are all being pulled from store shelves and consumers are being instructed to return any products they have with the affected lot numbers for a refund.
Here's part of the company's recall notice:
"Pharmavite LLC is recalling specific lots of Nature Made® products detailed in the chart below due to possible Salmonella or Staphylococcus aureus contamination," reads the notice which is also posted at the Food and Drug Administration website. "We are initiating this recall out of an abundance of caution to protect public health. Pharmavite is working closely with the FDA to implement this recall and we are notifying all retail customers and distributors to remove the product from store shelves immediately. No other products are impacted by this recall. The recalled products were distributed nationwide to various major retailer."
Most of us are at least vaguely familiar with salmonella, but a quick review may be in order: it can cause fever, diarrhea, nausea and vomiting, and in children, the elderly and people with weakened immune systems, it can be fatal if it isn't treated promptly.
Less familiar may be Staph aureus, the other contaminant that Nature Made is battling. Again, from the company press release:
"The presence of Staph aureus toxin in food may lead to food poisoning," it reads. "The onset of symptoms in staphylococcal food poisoning is usually rapid and in many cases acute, depending on individual susceptibility to the toxin, the amount of contaminated food eaten, the amount of toxin in the food ingested, and the general health of the victim. The most common symptoms are nausea, vomiting, retching, abdominal cramping, and prostration. Some individuals may not always demonstrate all the symptoms associated with the illness. In more severe cases, headache, muscle cramping, and transient changes in blood pressure and pulse rate may occur."
So check those lot numbers, but once this threat is past, it might be a good time to review the efficacy of various brands of vitamins. There are numerous sites that compare vitamins and rank them by cost and the ingredients they claim to contain.
But one important thing to keep in mind is that there is broad agreement that the vitamins and minerals you get from natural, organic healthy foods are much more efficacious due to the phytochemicals they contain.
As more than one medical professional puts it, taking multivitamins just means you are going to have expensive urine.
http://boingboing.net/2016/06/08/naturemadevitaminsrecall.html