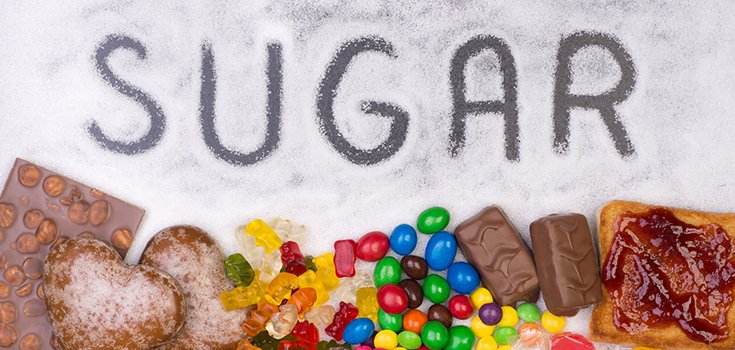 Try It For Ten Days: Health Can Dramatically Improve In Kids By Cutting Sugar–And Results Are Almost Immediate.
Even for adults it is sometimes difficult to sell ourselves on the benefits of improving our diets and exercise programs, simply because it takes so long to see tangible results. So it's easy to see why it can be difficult to get kids to switch to healthier diets and exercise programs–what with their telescoped sense of time in which each hour is a day and each day is a week, time spent when kids can't have what they want can be excruciating for them and their parents alike.
But good news, everyone: the National Institutes of Health has released the results of a study that shows that cutting added sugar in kids' diets can improve their overall health in am amazingly short amount of time.
The study looked at 43 obese children and discovered that eliminating or at least reducing added sugar led to improvement in a number of obesity-related health issues.
Two incredible points to make about the way this study was conducted:
• Even as the researchers prescribed diets with reduced amounts of added sugar, they allowed the kids to consume the same amount of calories as they had previously, including savory junk food.
• The observed changes took place in just ten days time.
Add to that the fact that the children who were selected were not only obese, but also suffered from high blood pressure or high cholesterol or some other chronic metabolic disorder. But even with zero change in their caloric intake and or their intake of other fatty foods, the children each had lower blood pressure and cholesterol in just ten days.
Several of them even lost some weight. All it took was the seemingly simple change of swapping sugary cereals and pastries for bagels, and sugary dishes like teriyaki chicken with hamburgers or turkey hot dogs.
In yet another nail in the coffin of big sugar, the kids were even allowed to eat as much fatty food as they wanted during the experiment. Several of the children showed improved liver and kidney function, and many even reported feeling "too full" during the study. Of the 43 kids in the study, 42 reported that they found the new diet "appetizing."
As if we needed more proof of the evil health effects that high sugar diets can have on us, these kids may have proven that sugar is not only one culprit, but that it is THE culprit, when it comes to diet and health.