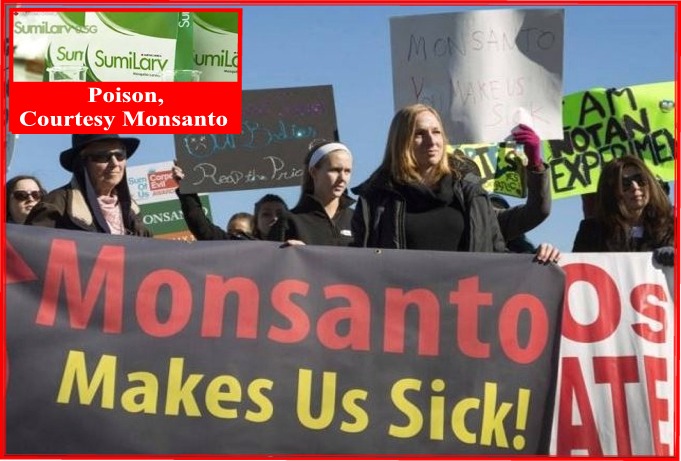 Feb 17, 2017

The breaking microcephaly-Zika-Pyriproxyfen-Monsanto news from Brazil gets weirder by the hour.
Unsurprisingly, the same WHO/Brazilian/FDA/CDC poobahs who were willing to fall on their swords (oh, how we wish!) saying that an innocuous virus suddenly was causing a [now debunked] "epidemic" of microcephalic babies (who actually do not exist) despite a missing viral presence in the afflicted babies,  are now defending a chemical used in drinking water specifically BECAUSE it produced birth defects in creatures that share 40% of their genes with us: mosquitoes.
Nothing to see here, move along.  Monsanto's affiliate
Today Brazil  banned the use of Pyriproxyfen, marketed there as SumiLarv(TM) by the Japanese Monsanto subsidiary,Sumitomo, because of its suspected association with microcephaly.* Or maybe just one state, Rio Grande do Sul, did.
So did Brazil ban this dangerous chemical, which is one of 12 recommended by WHO for controlling mosquito larvae? Well, apparently not.  And is there a microcephaly epidemic?  Again, apparently not.  And do the sort of maybe microcephalic babies have Zika infections that could account or their deformities?  Oops.  Apparently not. And do you need the new, hastily and hysterically produced vaccines?  Read more here: http://drrimatruthreports.com/breaking-news-brazil-bans-monsanto-birth-defect-chemical-or-not/