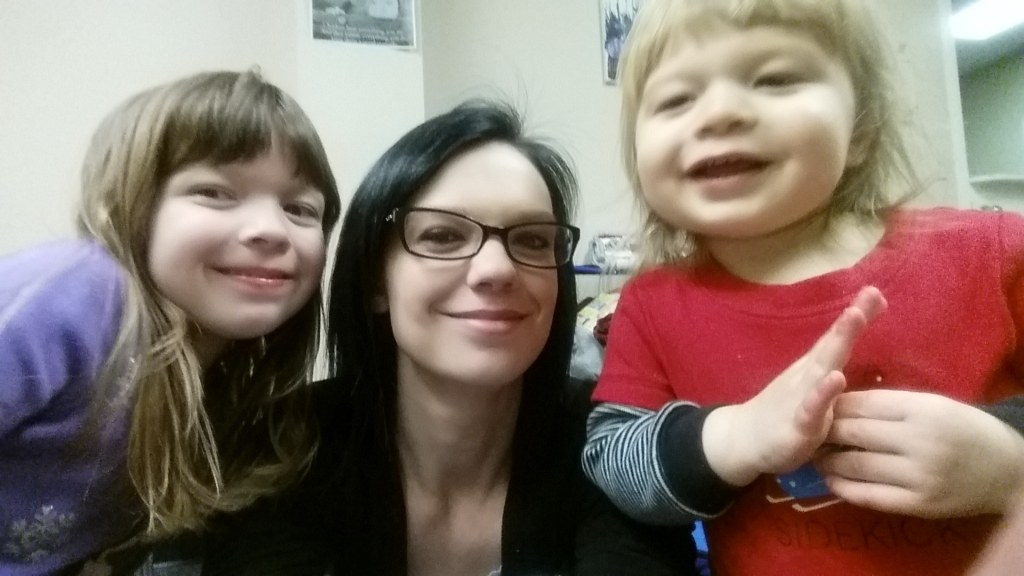 Tell Your Story, We Take Your Kids: North Carolina Family's Harrowing Ordeal With Child Protective Services
When Holly Atkins woke up one morning to find her 8-month-old son was irritable and had redness on one of his legs, she never expected her entire life to be turned upside-down.
And at first, when she saw the redness on the boy's leg, she didn't think much about it. She noted that he seemed to be in pain and gave him ibuprofen, but when he refused to eat, she called her mom to ask for advice.
The pair then took Daylan to the hospital only to discover that the boy had a broken femur. Although Holly racked her brain to think of any possible way he could have broken it, all she could come up with was the possibility that the family's 80-pound dog might have stepped on him when they were playing with Daylan's older sister Baylie.
As is the law, any injury to a child that has no explanation triggers a set of abuse protocols to be followed by medical staff.
Thus began a nightmarish ordeal that continues today for the Atkins family, a nightmare of confusion, obfuscation and ever-changing stories on the part of the state, and which now has resulted in Daylan and Baylie being removed from the home of Holly's mother, allegedly in retaliation for Holly sitting down for an interview that was published on the website Medical Kidnap.
The cascade of errors the medical staff and the state made in treating Daylan and assessing the case is almost laughable, were the consequences not so serious.
• After four failed attempts to draw blood using the wrong size needle for an infant, hospital staff seems to have given up.
• At a second hospital, despite not having any blood work, doctors decided to go ahead and sedate Daylan so they could put him in an immobilizing cast for X-rays.
• Holly reports that after the X-rays and sedation, his pupils were dilated, his eyes rolling back in his head and that he seemed disoriented. Doctors said "everything went fine."
• After he came out of X-ray, Holly noticed a lump on his shoulder that she says wasn't there before. The X-rays revealed that in addition to his broken femur, he also had a broken clavicle, broken tibia and broken ribs.
• What they didn't tell her and what she didn't find out until much later from medical records was that Daylan had coded during the procedure, requiring resuscitation measures including "jaw thrust" that may also have included chest compression, always potentially dangerous on an infant.
The upshot of all this was lengthy police questioning, as well as Holly and her mother questioning themselves: could Holly's husband have hurt the boy? What on earth is going on?
And as the wheels of "justice" ground on, the medical staff and child protective service staff involved could only see one possibility: abuse, to the exclusion of any other explanation. Despite the fact that there are many syndromes and diseases which mimic the symptoms of child abuse, despite Daylan's lifelong medical issues–his projectile vomiting was so violent he lost ten percent of his body weight at one point.
Child protective services informed Holly that her children would not be allowed to go home with her, and she was made to sign a "safety plan agreement," which would result in the children staying with their grandparents. Refusal to sign this agreement would have resulted in the children being placed in foster care.
All of which led up to Holly granting an interview with Health Impact News which was published on their site Medical Kidnap.
The children and their grandmother went to the Department of Social Services one afternoon after school for their one hour per week visit with Holly. After the visit, a social worker had Holly and her mother wait in a separate room for a moment while she took the children elsewhere.
Upon her return with a supervisor–and without the children–the social worker informed Holly and her mother that the children would not be going home to the grandmother's house. According to Holly, the social worker said, "We've seen the article on Medical Kidnap, and we are now removing the children [from the grandparents' care] and putting them into a foster home."
When Holly asked her to confirm what she thought she had heard, that they were being taken away for her "exercising her First Amendment rights," the social worker reportedly said that yes, she was taking away the kids in retaliation for Holly speaking to the reporter about her story.
The state has never claimed that there was any concern for the safety of the children while staying with the grandparents. Nor have they shown any interest in having a different medical doctor examine the discrepancies in the record of Daylan's odyssey, or considering the possibility of another underlying medical condition.
But the biggest giveaway that they are feeling the heat come down as a result of their own incompetence is the retaliation against Holly and her mother–to which they admitted–by forcibly placing her kids in foster care when there was no evident danger to them at the grandmother's house.
The family has plans to visit North Carolina governor Pat McCrory to plead for some kind of sanity to be injected into their Kafka-esque nightmare, but you can help out too.
Please find contact information below and let the elected representatives in North Carolina know that all eyes are on them. Even calls and emails from out of state have an impact on ever-nervous lawmakers worried about their next election, and what a negative spotlight on the national stage might do to their chances with the folks back home.
Please take a moment to call or email today. This kind of state overreach and incompetence masquerading as concern cannot be allowed to continue unabated.
The Governor of North Carolina is Pat McCrory. He may be reached at 919-814-2000, or contacted here. He is also on Facebook and Twitter.
The Senator for Holly Atkins' district is Gladys Robinson. She may be reached at 919-715-3042, or contacted here.
Representative Cecil Brockman represents Holly's district. He may be reached at 919-733-5825, or contacted here.
http://healthimpactnews.com/2016/north-carolina-kidnaps-children-from-grandparents-because-of-medical-kidnap-article/