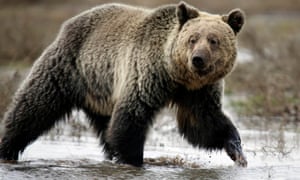 The Most Widely Used Pesticides Will Harm Nearly All Animals Currently On The Endangered Species List
A recent study by the Environmental Protection Agency has revealed that the danger facing animals on the endangered species list from pesticides is much graver than previously thought.
The EPA analysis found that nearly all the 1,700 most endangered plants and animals in the United States are likely to be harmed by two common and ubiquitous pesticides, malathion and chlorpyrifos.
Malathion, which has been in use since 1956, is an insecticide commonly used to treat fruit, vegetables and plants for pests, as well as on pets to remove ticks. According to the new EPA study, it is likely to harm 97 percent of the 1,782 mammals, birds, fish, reptiles and plants listed under the Endangered Species Act.
The EPA study, the first to look at the possible effects common pesticides have on wildlife, also found that chlorpyrifos, another widely used pesticide is about an equal risk, to 97 percent of the animals and plants listed as endangered. It is used on mosquitoes, roundworms and termites.
Malathion, which is listed by the World Health Organization as "probably carcinogenic to humans," is so ubiquitous across the US that the only animals not considered at risk are species that are already classified as extinct.
While environmental activists hail the study on one hand, they also lament the fact that it was so long in coming.
"These dangerous pesticides have been used without proper analysis for decades," said Lori Ann Burd of the Center for Biological Diversity. "And now's the time to take this new information and create commonsense measures to protect plants, animals and people from these chemicals."
Both environmental groups and farmers have long been seeking a better understanding of the impact of pesticides on animals and humans. The federal government's reluctance to test them–especially with decades of mounting evidence that they can cause cognitive problems in children and the deaths of thousands of birds–has had many scratching their heads.
"The EPA has allowed chemical companies to register more than 16,000 pesticides without properly considering their impacts. That has to stop," Burd said. "These evaluations are a huge step forward for the EPA. Now that we know the magnitude of danger these pesticides pose, it's clear we need to take action."
Here's hoping that this latest report is just a first step toward tighter controls and more open analysis of the consequences of widespread pesticide use.
www.theguardian.com/world/2016/apr/07/endangered-species-protection-animals-plants-pesticides-epa-insecticides